This is not turning into a travel blog, but people do wonder how we travel with Jackson so here's a little report on our trip to Bali. This was not our first trip to Asia but it was the first with Jackson. I had my doubts upfront, it's an 18hr trip, I wasn't sure how J would handle that. We had flown 10hrs with him to Miami last year, that was easy, but 8hrs extra including a transfer: challenging. But people do it all the time so I decided to just go ahead. I made sure we had night flights with the shortest transfer time and the airline with the best cabin crew: Garuda Indonesia.
Because of his Cochlear implants, it's better for Jackson not to go through the metal detectors at the airport. It could disturb the settings of his implant or trigger alarm systems at the airport. Nobody wants that. We have a little card with us explaining all this, but up until now I never did have to show it. During take-off and landing we turn the CI's off, again to make sure nothing disturbs the settings of his implants. During the flight, unless he's sleeping, we have the CI's on and he's fine with that. We always make sure to have enough batteries and spare parts with us. Better safe than sorry.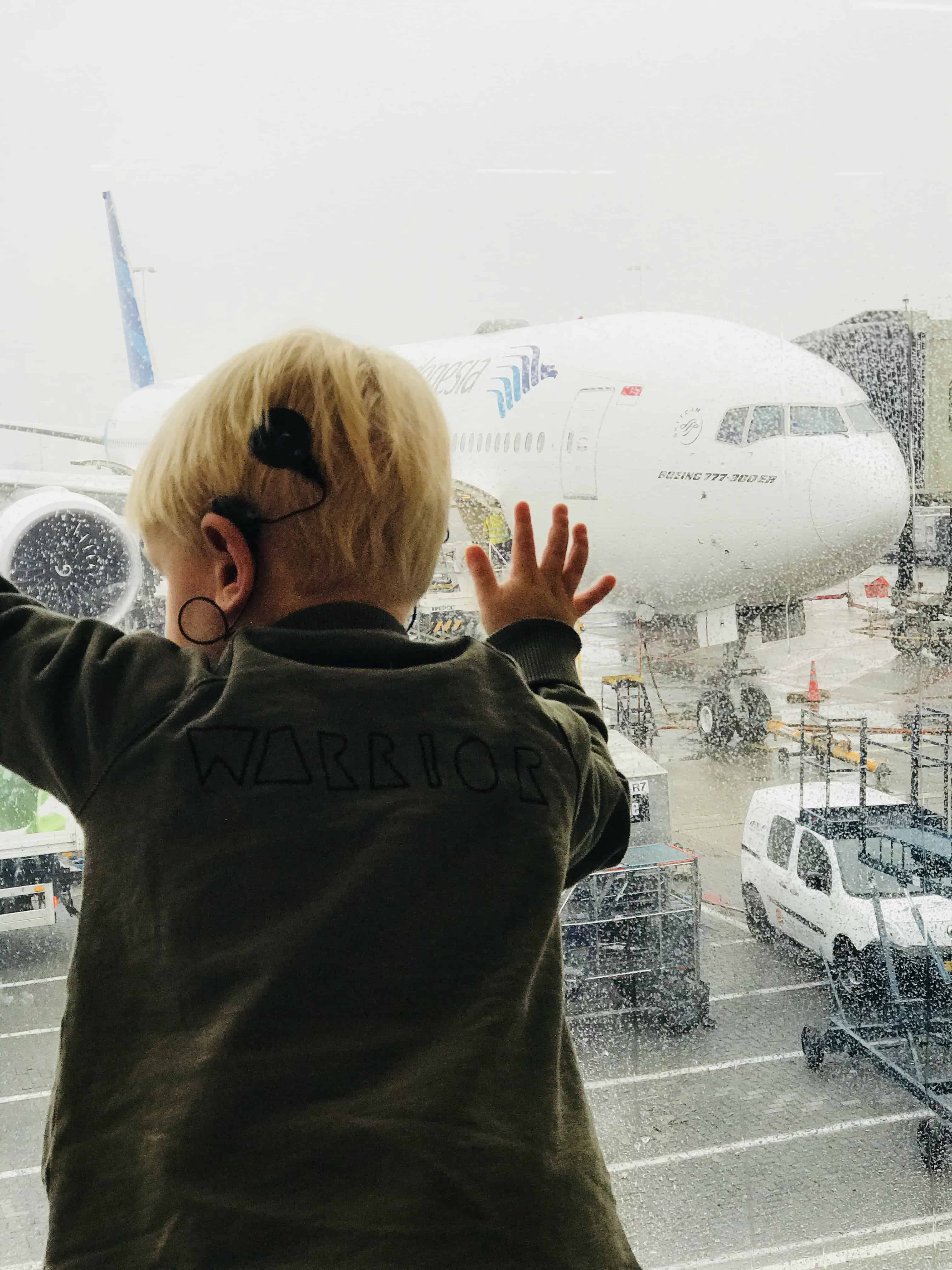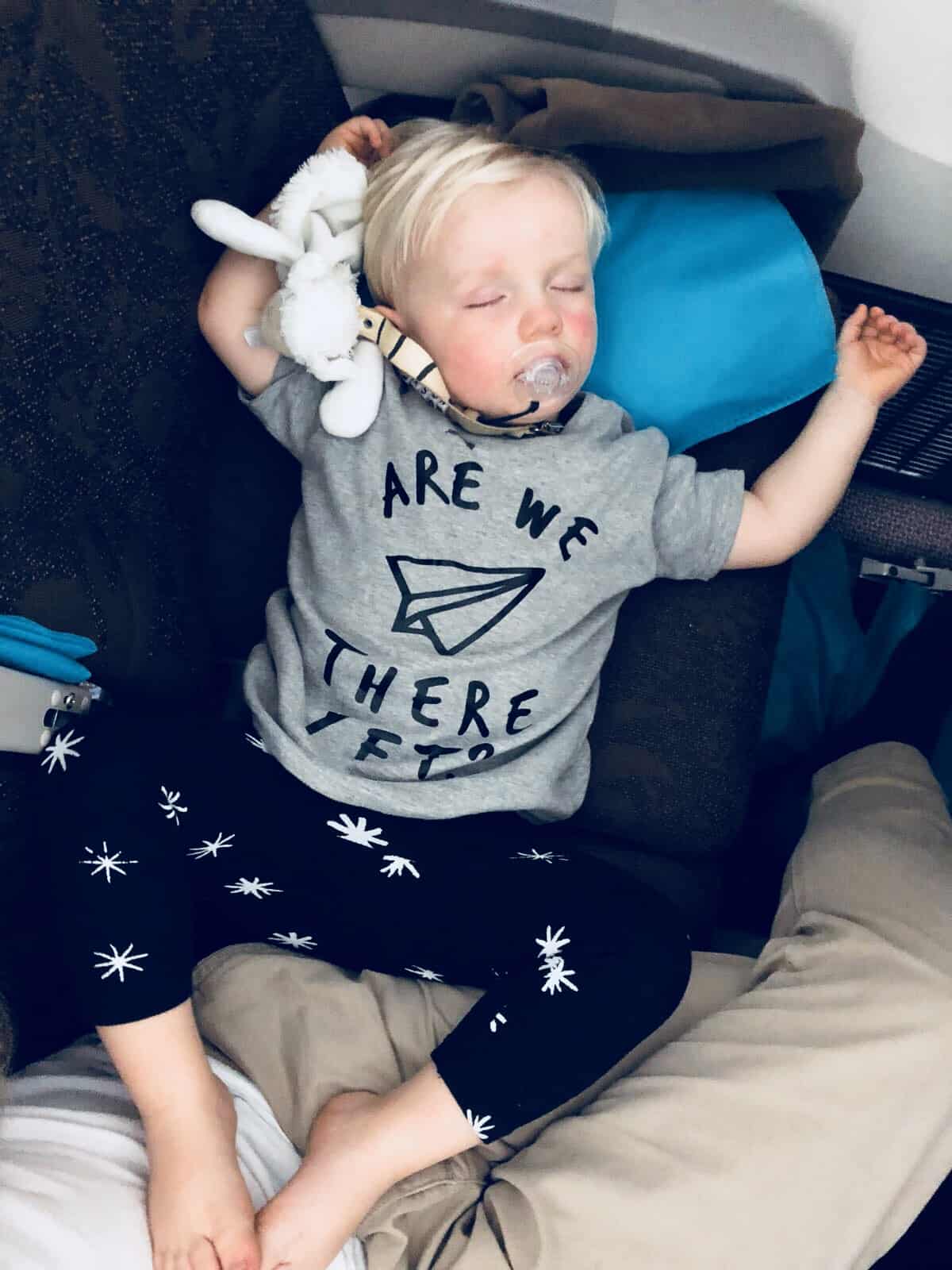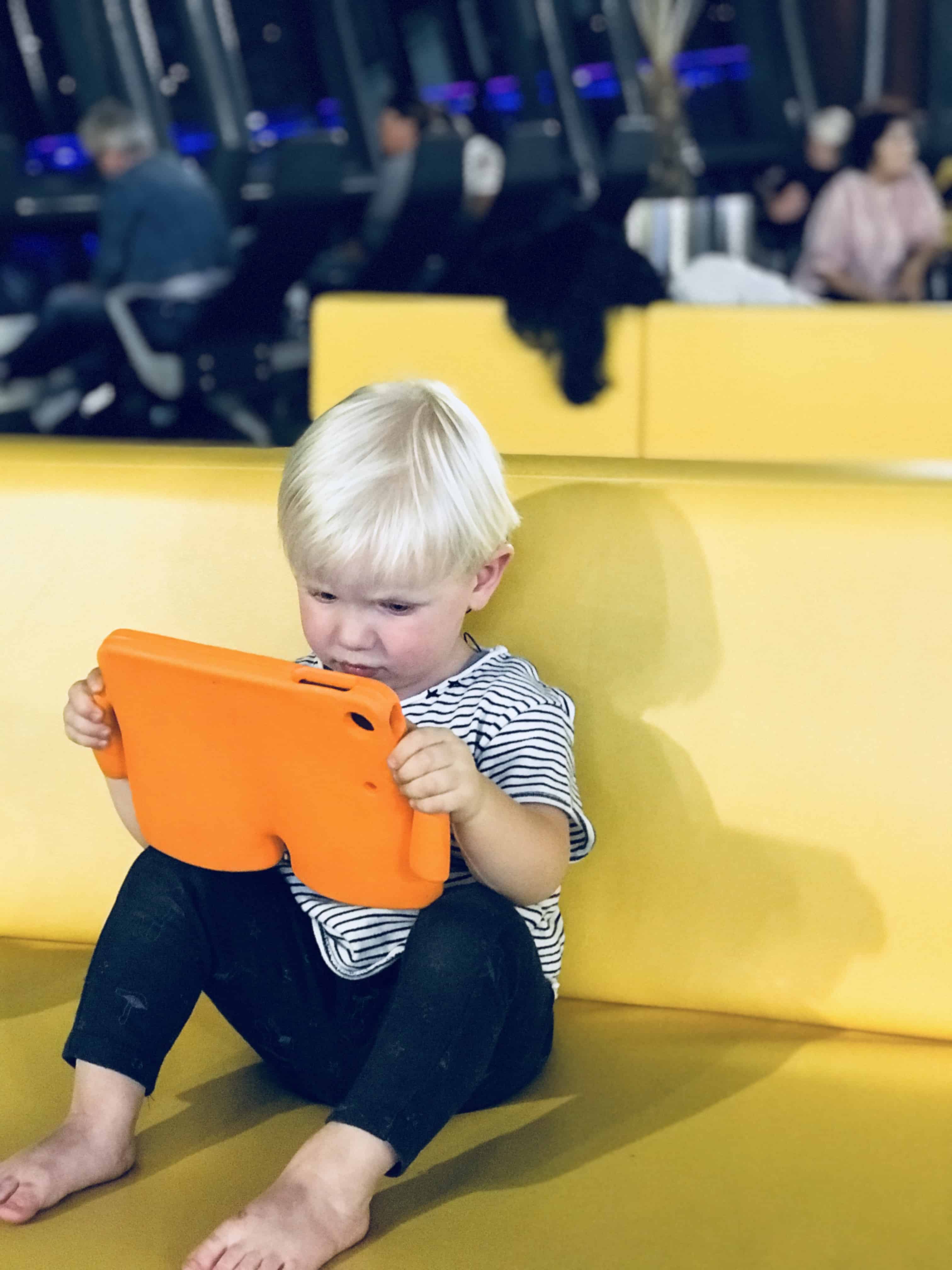 How to entertain a toddler on a long-haul flight? Jackson is the same as any other toddler, his main interests are food, fooling around, throwing things, banging on stuff and playing with his iPad. I got the food part covered, ordered him a kids meal, brought enough (healthy and not so healthy) snacks. The plane itself is of course one big adventure for a kid, Jackson found it much more interesting than any toy I brought for him. If he was not sleeping we would walk through the aisles a little bit, have a chat here and there. We put some new videos and games on the iPad so that kept him quite busy. I decided not to feel guilty about giving him extra screen time when travelling and on holiday, he would just have to go cold turkey back home.
Our first stop was Canggu, depending on traffic (it's usually bad) a 45 to 60 min drive from Denpasar airport. I prefer staying in a house, especially with Jackson, as it gives you much more space and possibilities than a hotel room. This
air bnb villa
was a great choice! We arrived early evening, ordered some food (download the
Go-Jek
app, easy in Indonesia to order food and transportation) and then Jackson wouldn't sleep. We tried all the tricks in the book, but he was very much awake. I blame jetlag, it was evening in Bali but early morning in Belgium, I felt awake as well. So we stayed up until 1am and then went to bed, Jackson slept sound until 10 in the morning! Besides that first night he did not have any problem with the new time-zone he was in.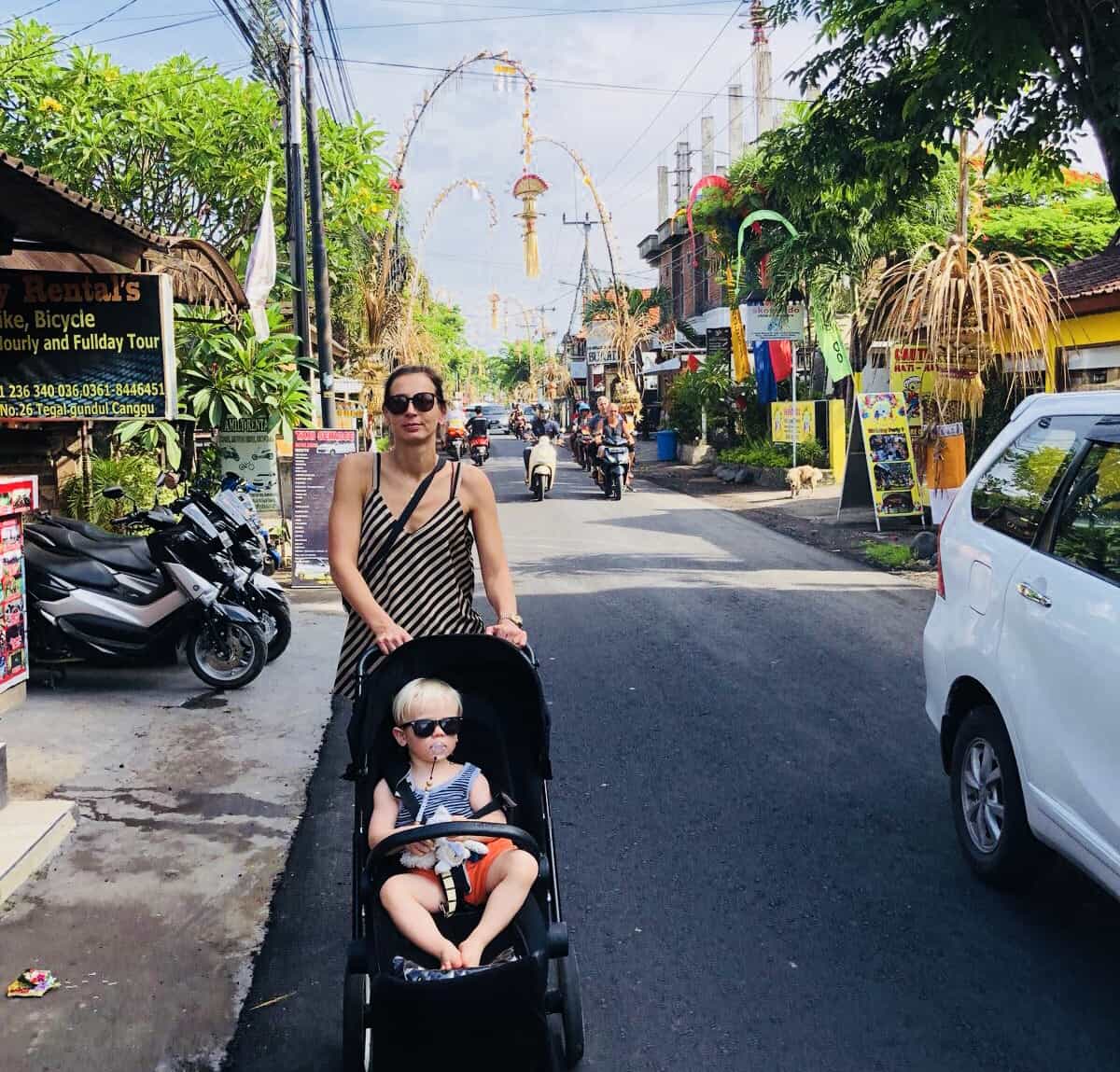 Canggu beaches are not very impressive, but luckily there are very nice beach clubs like
The Lawn
and
La Brisa
. Canggu is loaded with cool, nice and yummie food places, we just didn't have time to try them all.
Crate Café
was great,
Peloton Supershop
,
Umi by Nook
,
Milk&Madu
. The list is endless and I still miss all the great food I had there.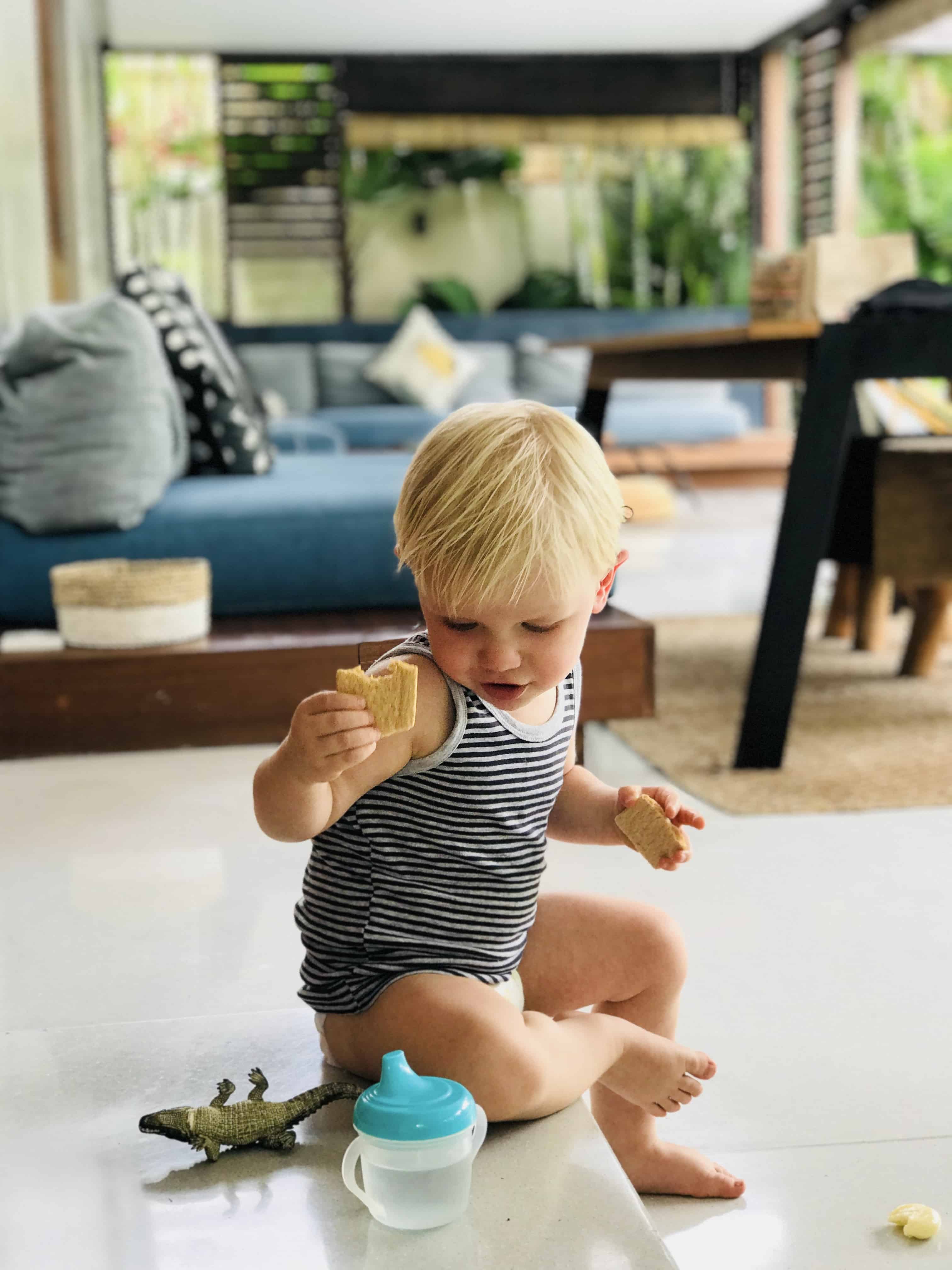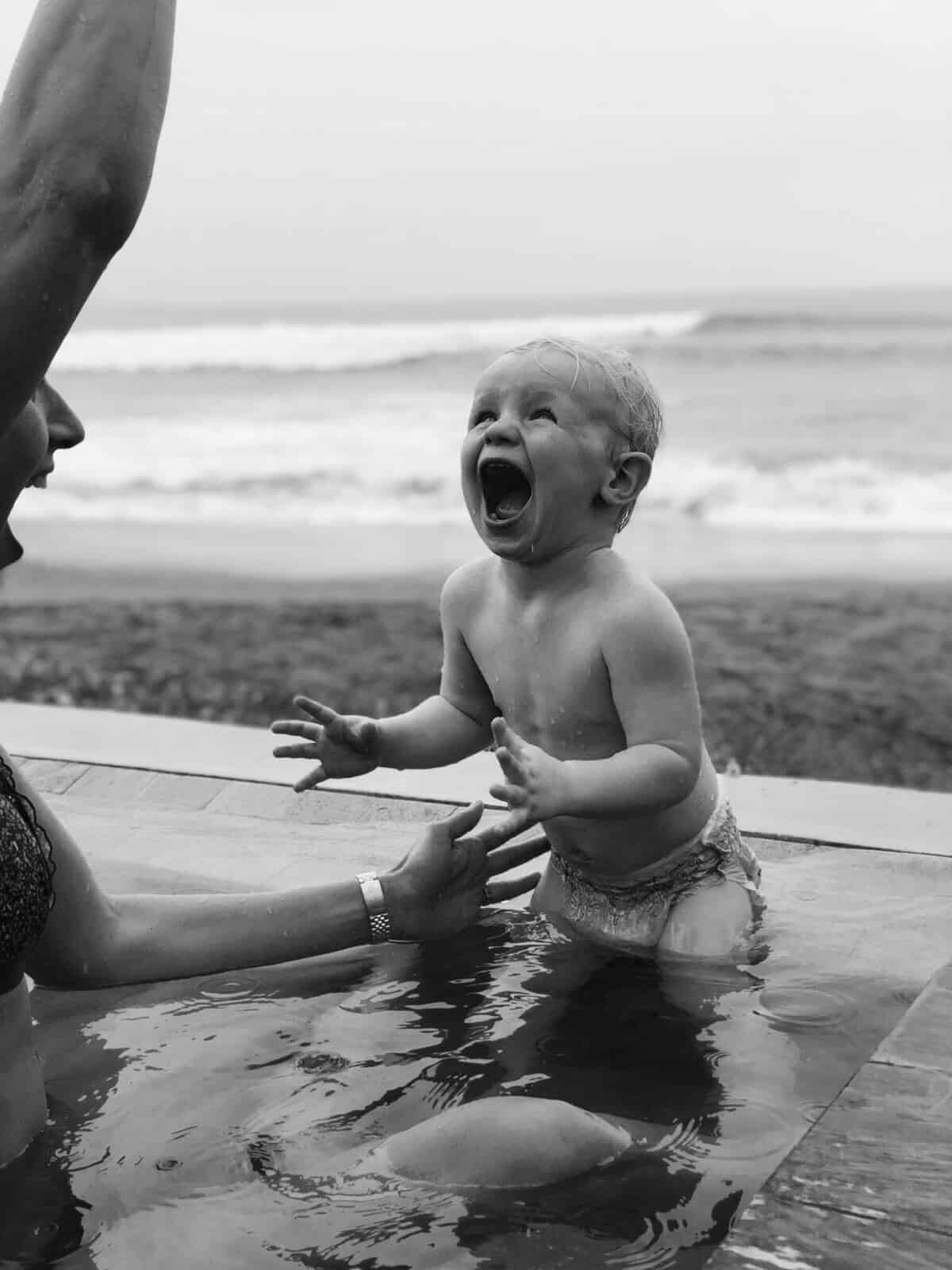 After 3 nights we left for Nusa Lembongan, a small island just 30 minutes from Sanur by boat. I fell in love as soon as we set foot on the sand. We stayed at
Komodo Garden
, a small collection of bungalows (lumbung style) around a pool right at Sandy Bay and 5 minutes from Dream beach. Perfect location. You need a scooter to get around the island, we brought a helmet for Jackson ourselves. We found Canggu too busy to ride a scooter, but Nusa Lembongan felt safe. Jackson loved it. I am sure it's against all the rules to ride with a toddler perched in between mom and dad but we had a blast (and all the locals do the same). Have lunch at
Bali Eco Deli
, spend an afternoon at the
Mahagiri Resort
, for a small fee you can enjoy their facilities. On our way back we stopped for diner at
Lemongrass
.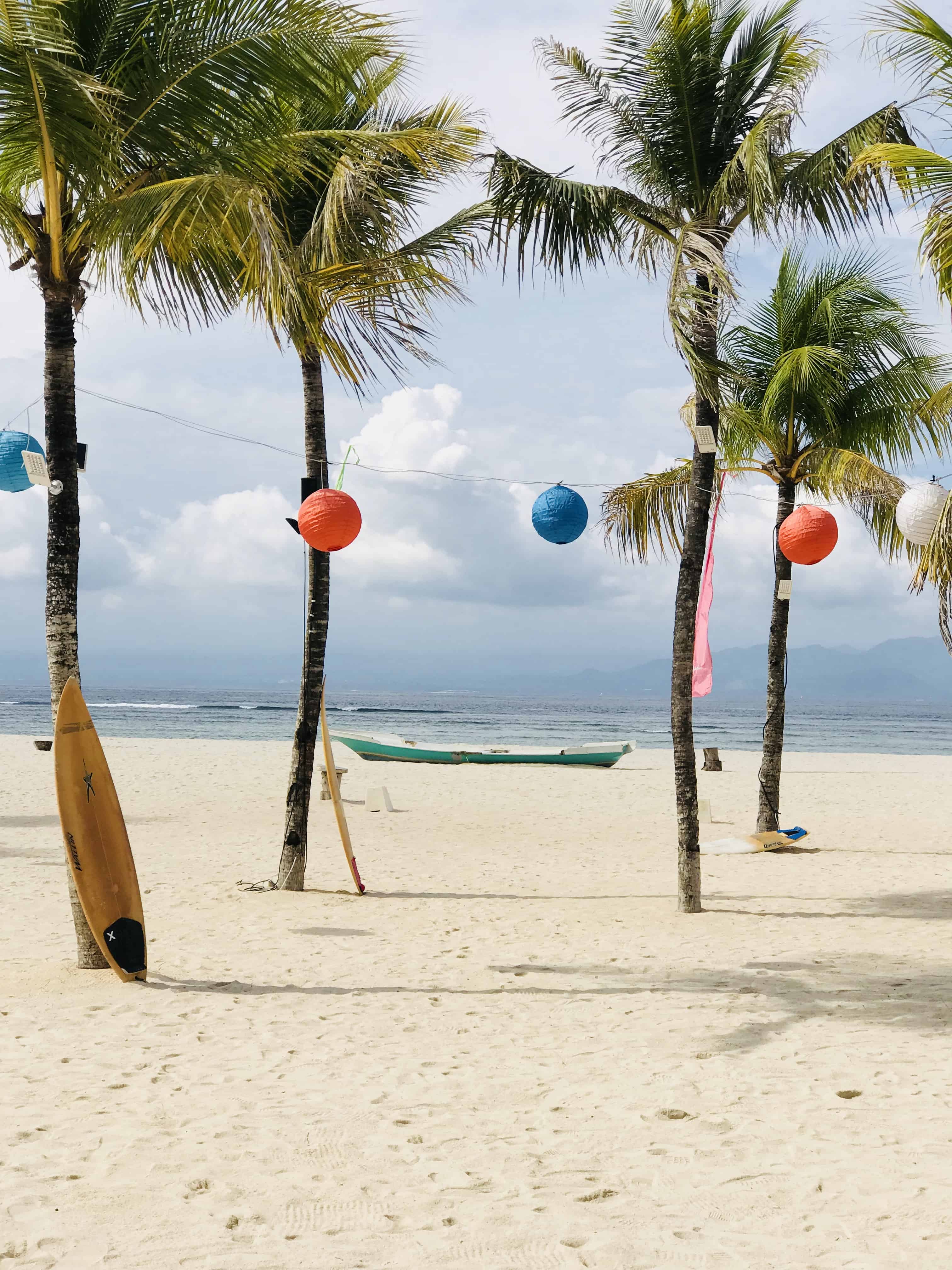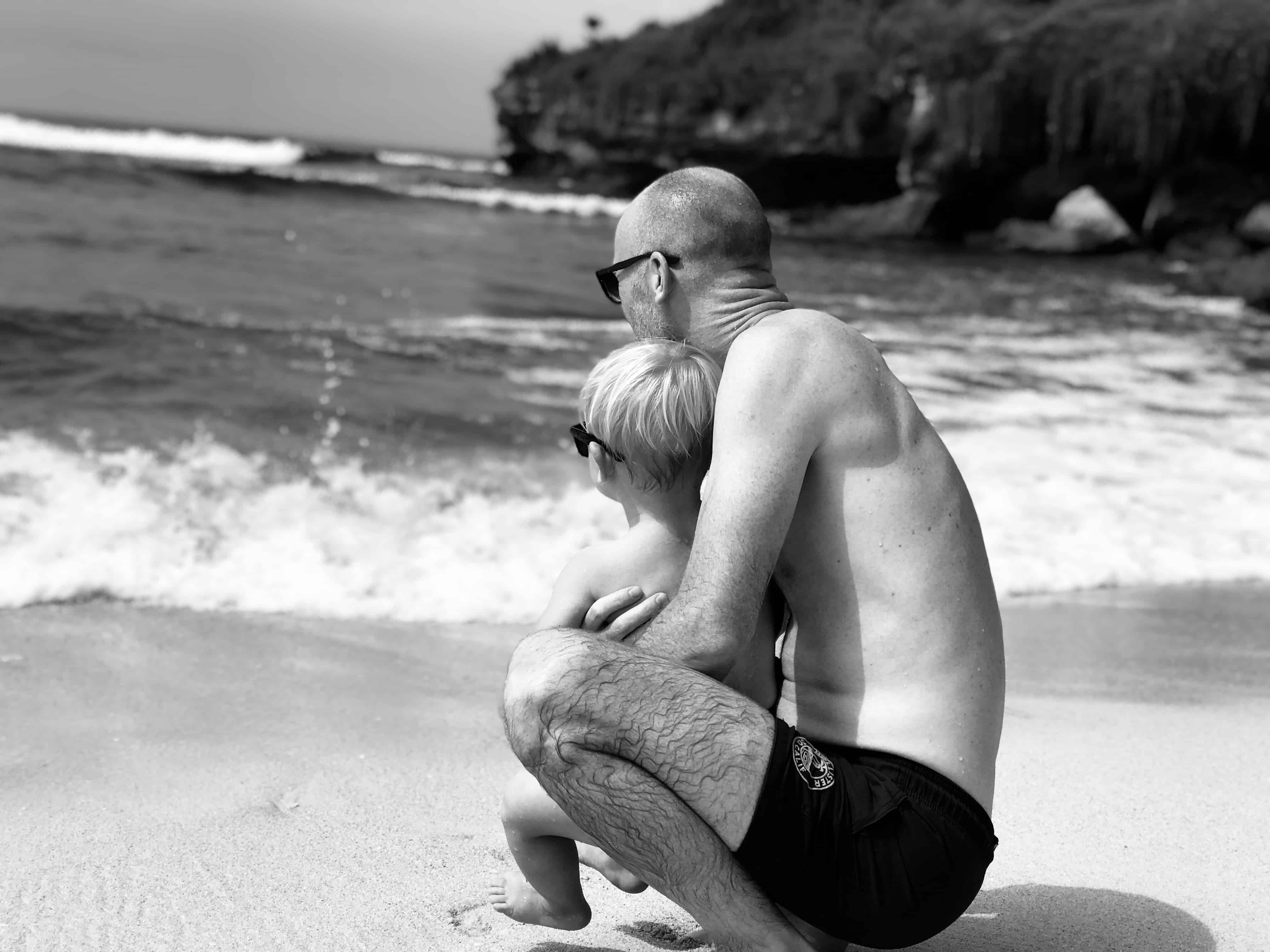 Be sure to check out Nusa Ceningan, via a yellow suspension bridge you drive from one island to the other. Quite the experience! Nusa Ceningan stole my heart. We drove around all day, from one beach to another, breakfast stop at
Next Level Café
and ended up at
Le Pirate
.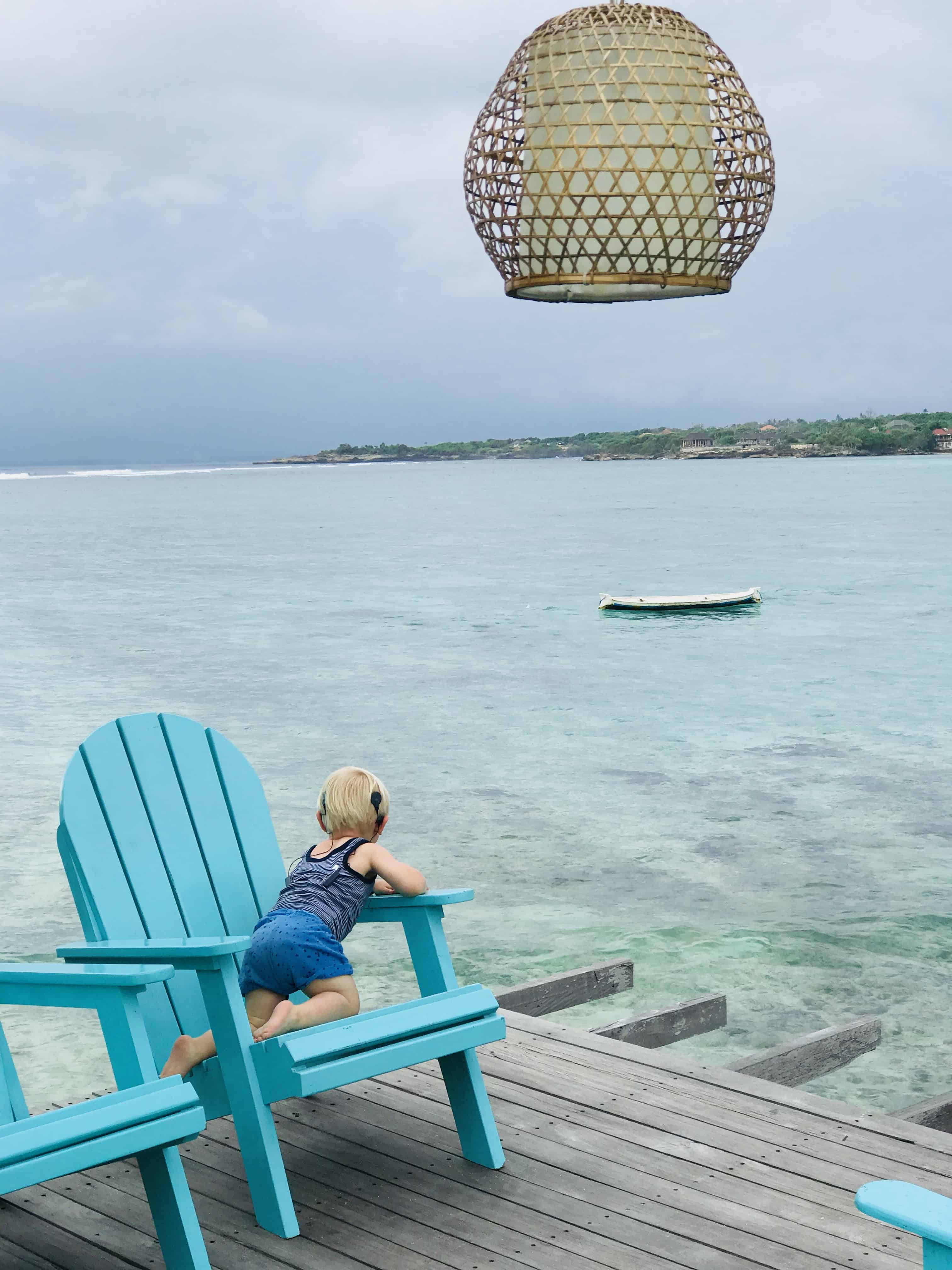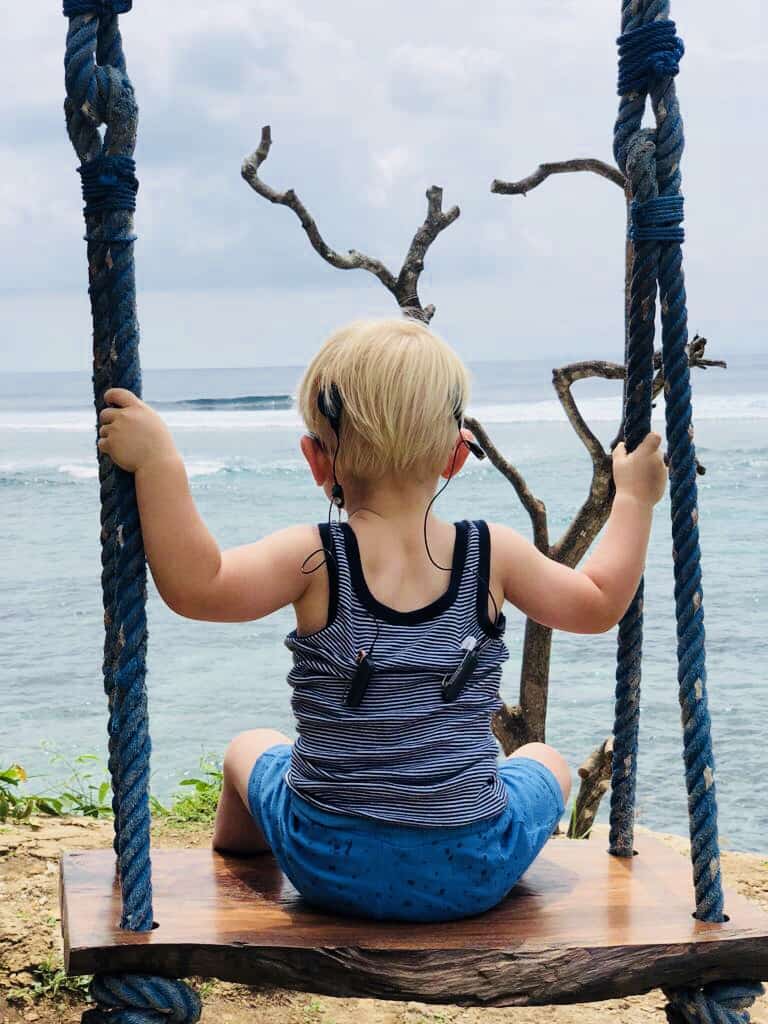 Next stop was Ubud. Again, I rented
a house
via Air bnb. Wayan was a great host and drove us everywhere we wanted to go. We did have a lot of rain in Ubud, especially in the afternoon it would rain for hours.
Folk
was a very nice place to spend half a day, great food, pool and lounge beds. The Ubud art market is a bit of a tourist trap but hey, I don't mind being a tourist every now and then.
Kismet
was my favorite restaurant, amazing food and overall vibe, surrounded by nice little shops. We visited the Tegalalang rice terrace early morning, before the crowds got there. On our way back we stopped at
Jungle Fish
for a late breakfast. Now that place is just beyond beautiful, the food was so so, but the view made up for everything. Monkey Forest is a must do with kids, Jackson felt very comfortable with the monkeys, I was just hoping that they wouldn't run off with his CI's!
Atman Kafe
and
Alchemy
are nice places to have some food and spend some time. Our host Wayan also arranged for a massage therapist to come to our house, which was great, since it was raining and we got to take turns getting a massage and looking after J.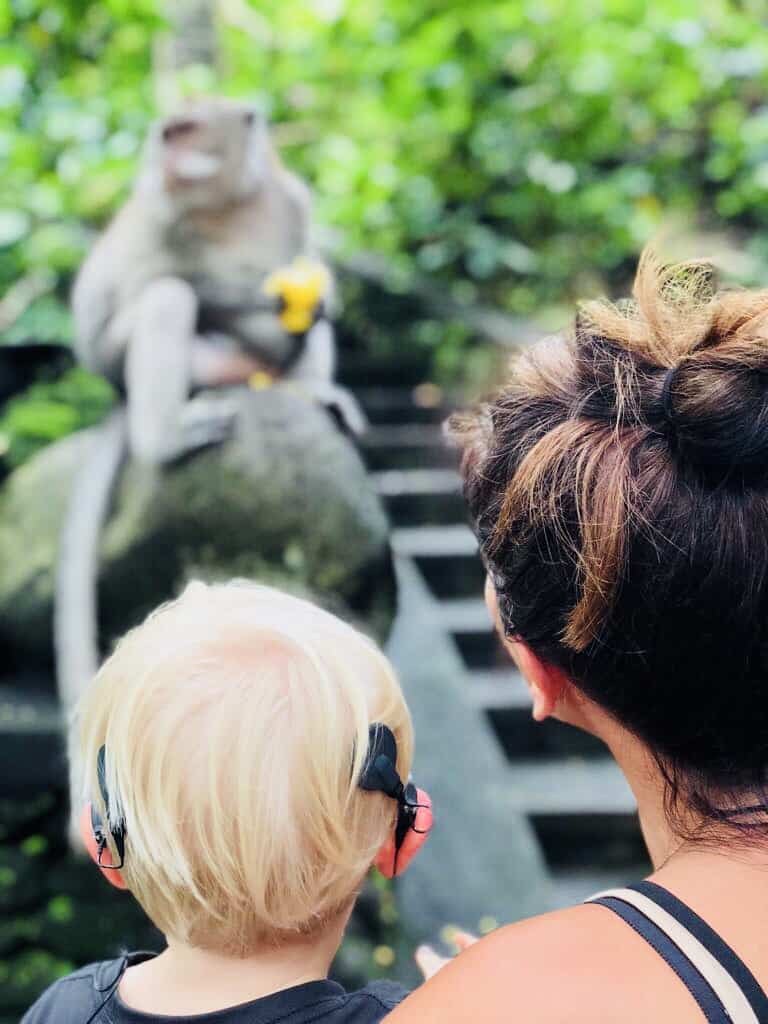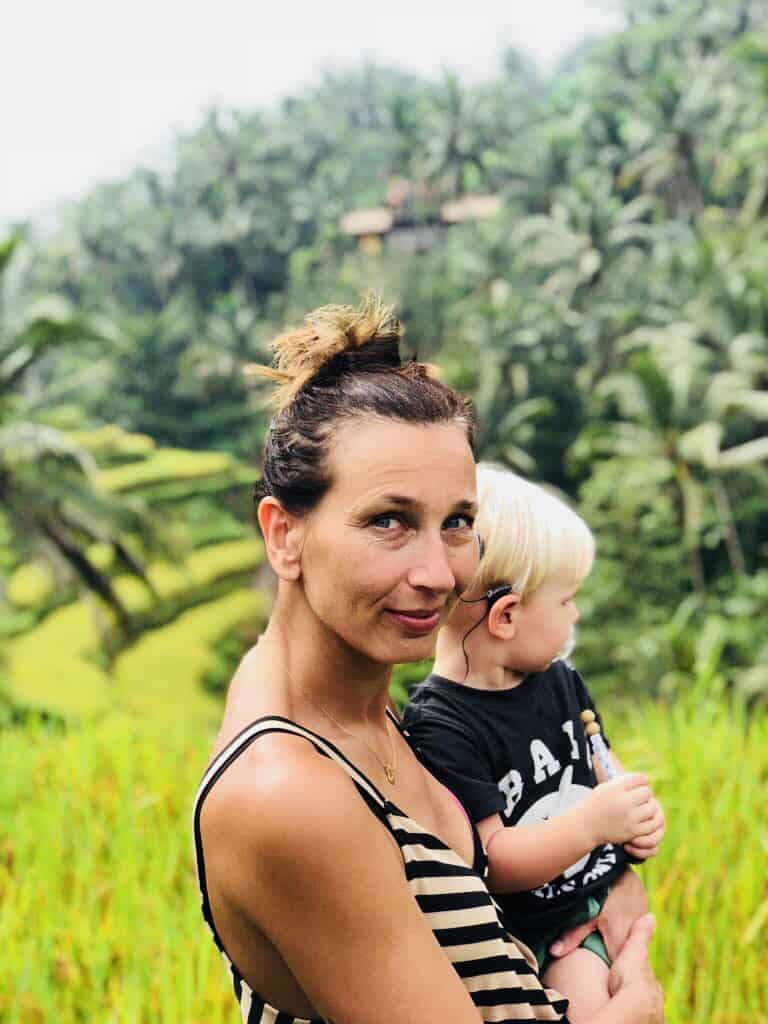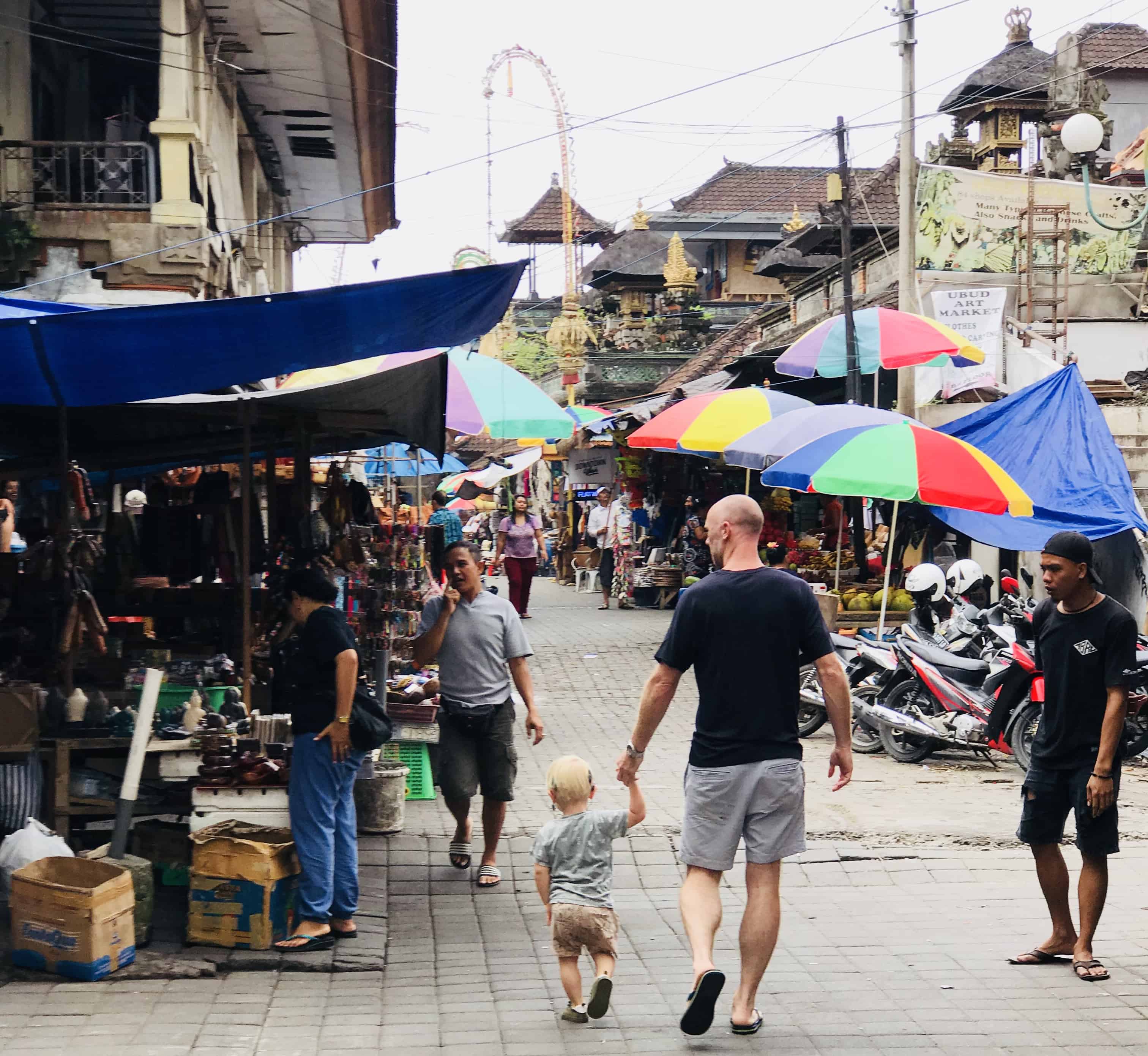 For our last stop I wanted some rest and luxury. I choose
The Samata
near Sanur. Good choice! Especially since we were upgraded to a villa that really was beyond expectations. After all the travelling we were happy to spend some days at the hotel, enjoying the spa facilities, the gym and the pools. Sanur is a bit of a dull beach town, especially compared to Canggu with all its hipster eateries. The Sindhu night market is great if you love street food.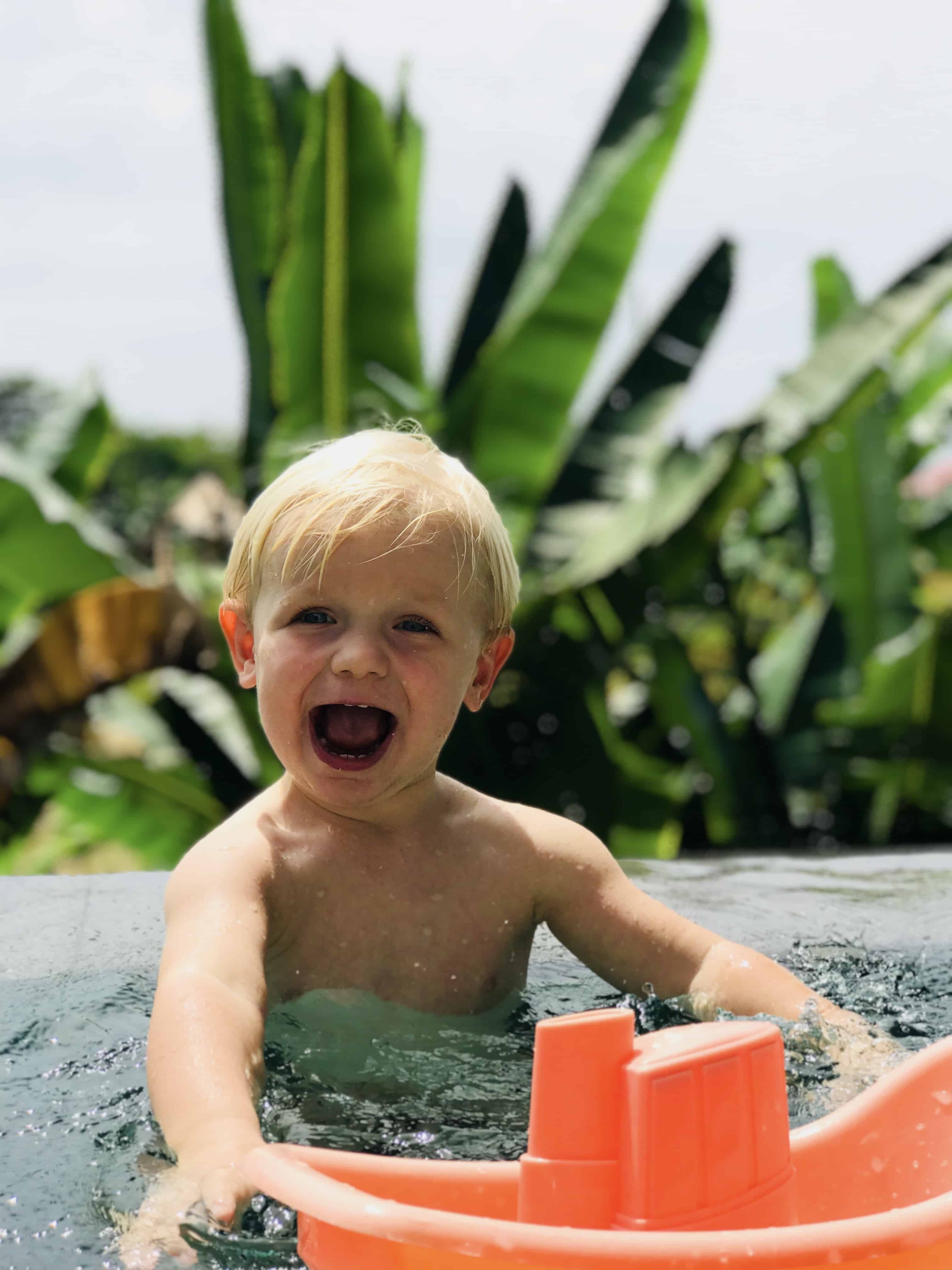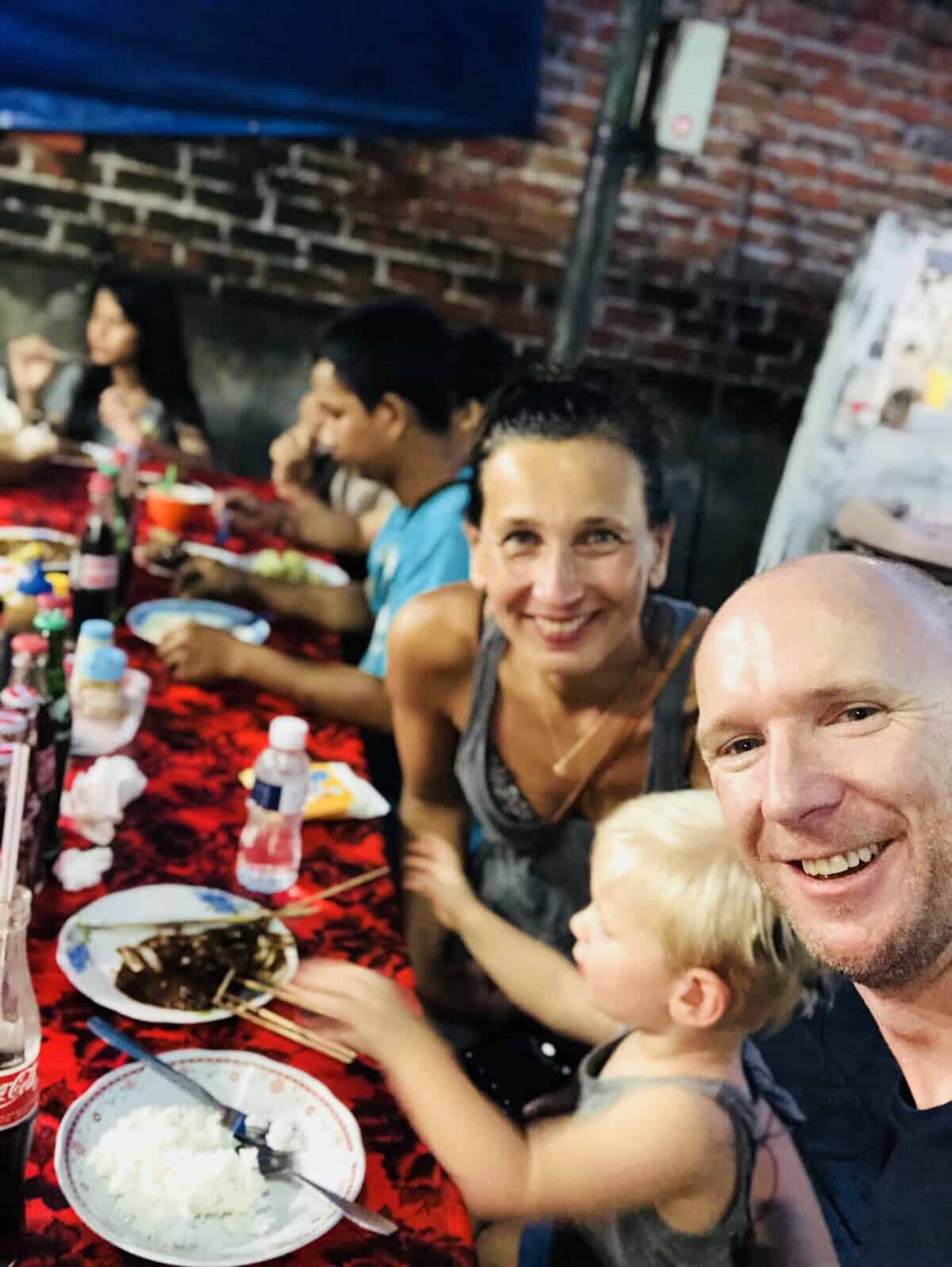 We took a daytrip to Uluwatu as I wanted to check out some sights there. If we would have had more time, I would for sure spend some extra days in that area. Dramatic cliffs and scenery, all the surf hotspots and consequently nice places to hang out. We had lunch at
Kellys Warung
at Bingin beach, you have to work to get the pretty view. Meaning climbing some stairs, which is all fine without kids, but a workout with a 2 yr old on your hip. Extra pancakes for me!
Single Fin
a little further is a popular hangout, you know why when you get there. Around 5pm we headed to Uluwatu temple, the views there are simply beautiful and there's a Kecak fire dance around sunset. Lots of tourists but it's worth it.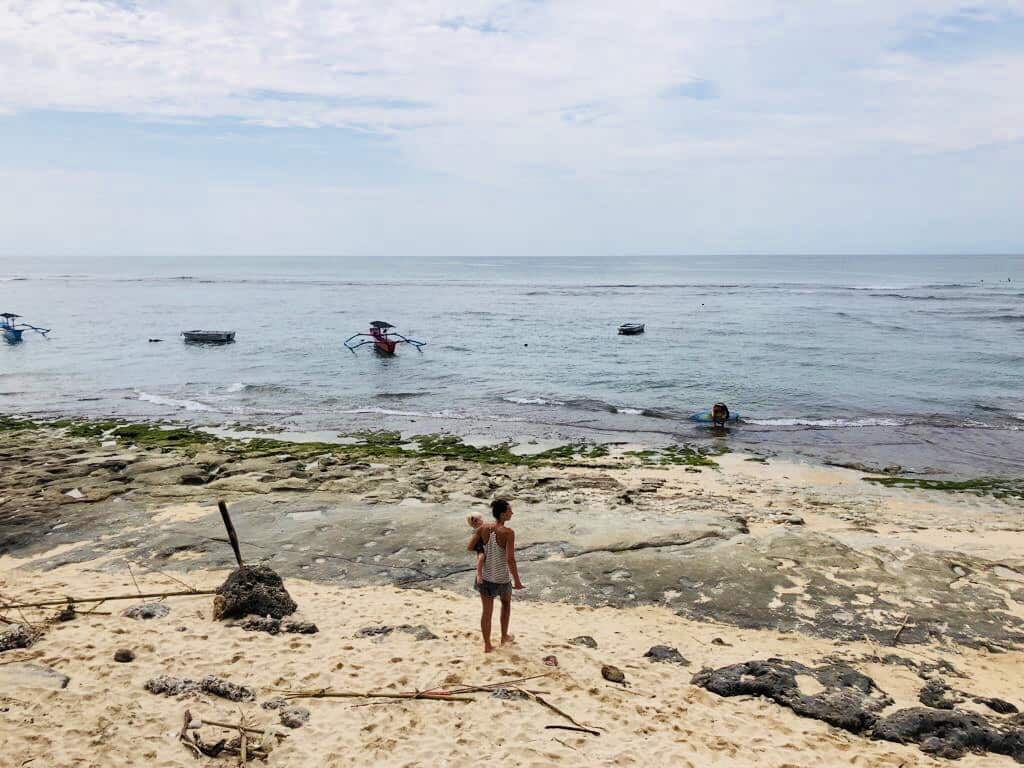 Overall: Bali is very easy to travel and very toddler friendly. We took our stroller but hardly used it. The roads and sidewalks are not always that easy to navigate. Transportation is cheap in Bali, so we often used a driver to take us around. No car seats in Indonesia, but Jackson loved being 'free' in the car and I must say I miss hanging out with him on the backseat. Traffic can be very, very bad, the distances aren't long but the roads are not always good and often congested. Know this before you go, don't stress about it and go with the flow. Jackson is not a fussy eater and the food options in Bali were one of my reasons to go, so no problems in that area. On the contrary, I still miss my breakfast bowls….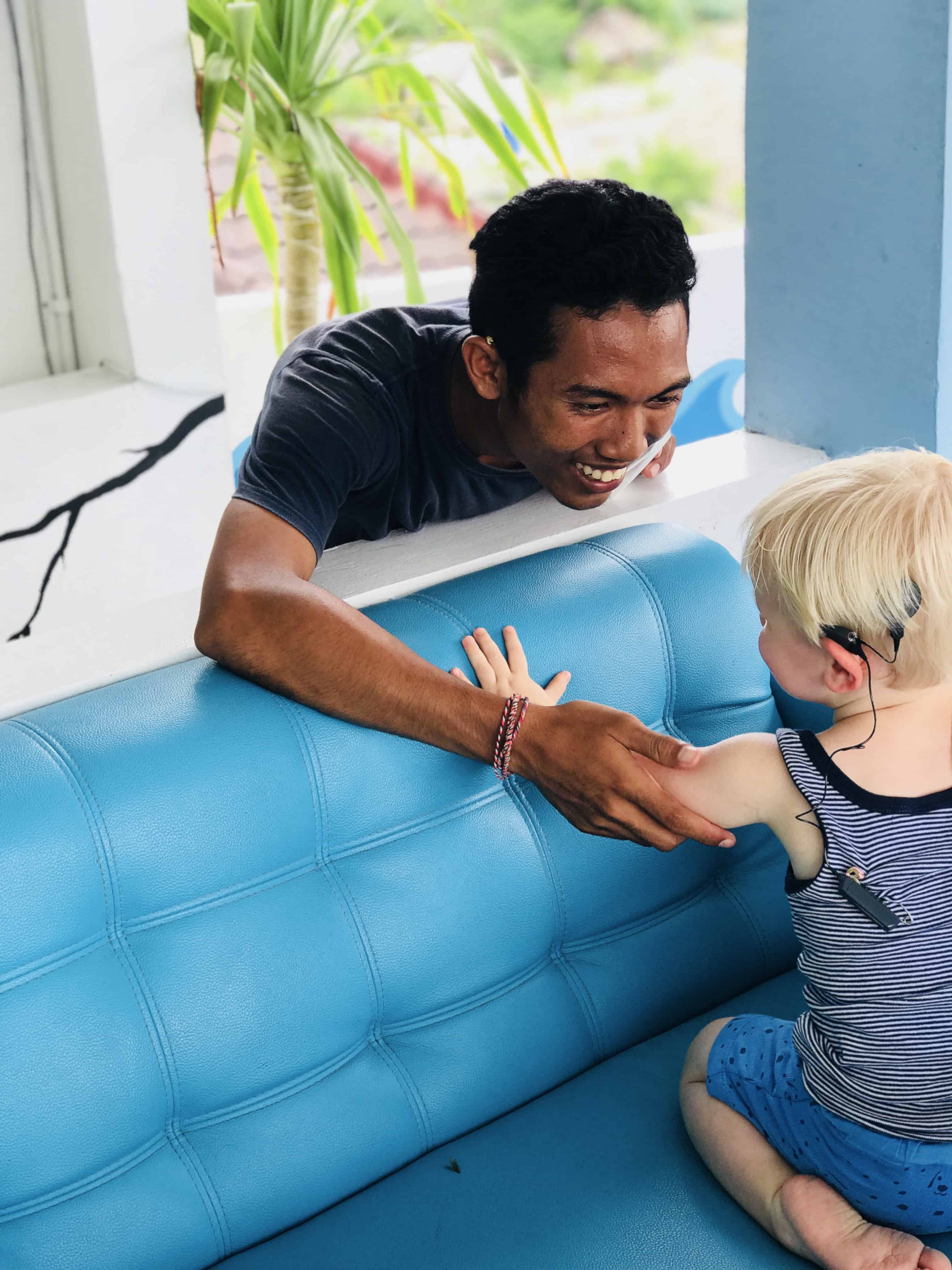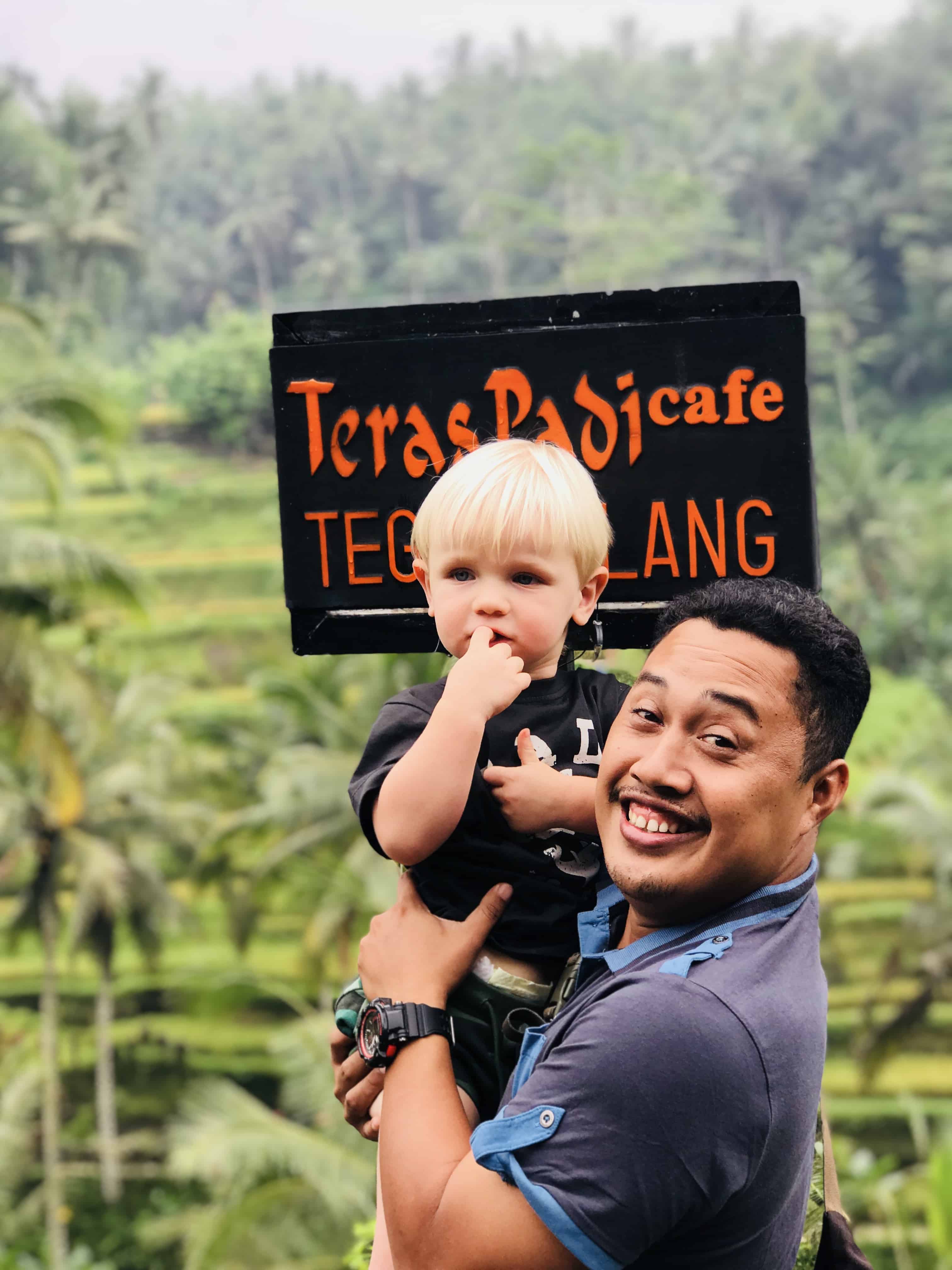 With his blond hair and blue eyes Mr J was quite the attraction, and he enjoyed every minute of it. Kids are really welcome in Bali and that makes life so much easier. Everywhere we went we were welcomed with a smile and staff went out of its way to make us and Jackson happy. Balinese people were interested in his CI's and would often come up to us and ask about it. Which is perfectly fine. I'd rather explain what it is than have people staring at it. The Aussies that we met needed no explanation, the Cochlear implant is an Australian invention, so they were all too proud about it. We spoke to some very nice people because of it. And isn't that what travelling is all about, meeting people in foreign places? I feel lucky to have had Jackson with us on this journey and share the experience with him.