A little while ago I was invited by Med-el (the manufacturer of Jackson's cochlear implants) for a meetup at their HQ in Innsbruck (Austria). It was the first time they brought together 16 people from 11 different countries. Most of them were Med-el recipients, I was one of 4 moms that attended the meetup. I wasn't sure what to expect but was intrigued to visit the company and meet the people responsible for my son's ability to hear. So off to Austria I went!
I had never been to Innsbruck before, landing there is quite spectacular, the airport is tucked in between the Alps and offers amazing views. Innsbruck is a pretty little town, along the river Inn, and is widely known for its proximity to alpine skiing. Upon arrival we had welcome drinks and I got to meet the rest of my fellow participants. Some of them travelled from so far (USA, Brasil, Argentina, Russia, Kazakhstan), I was impressed.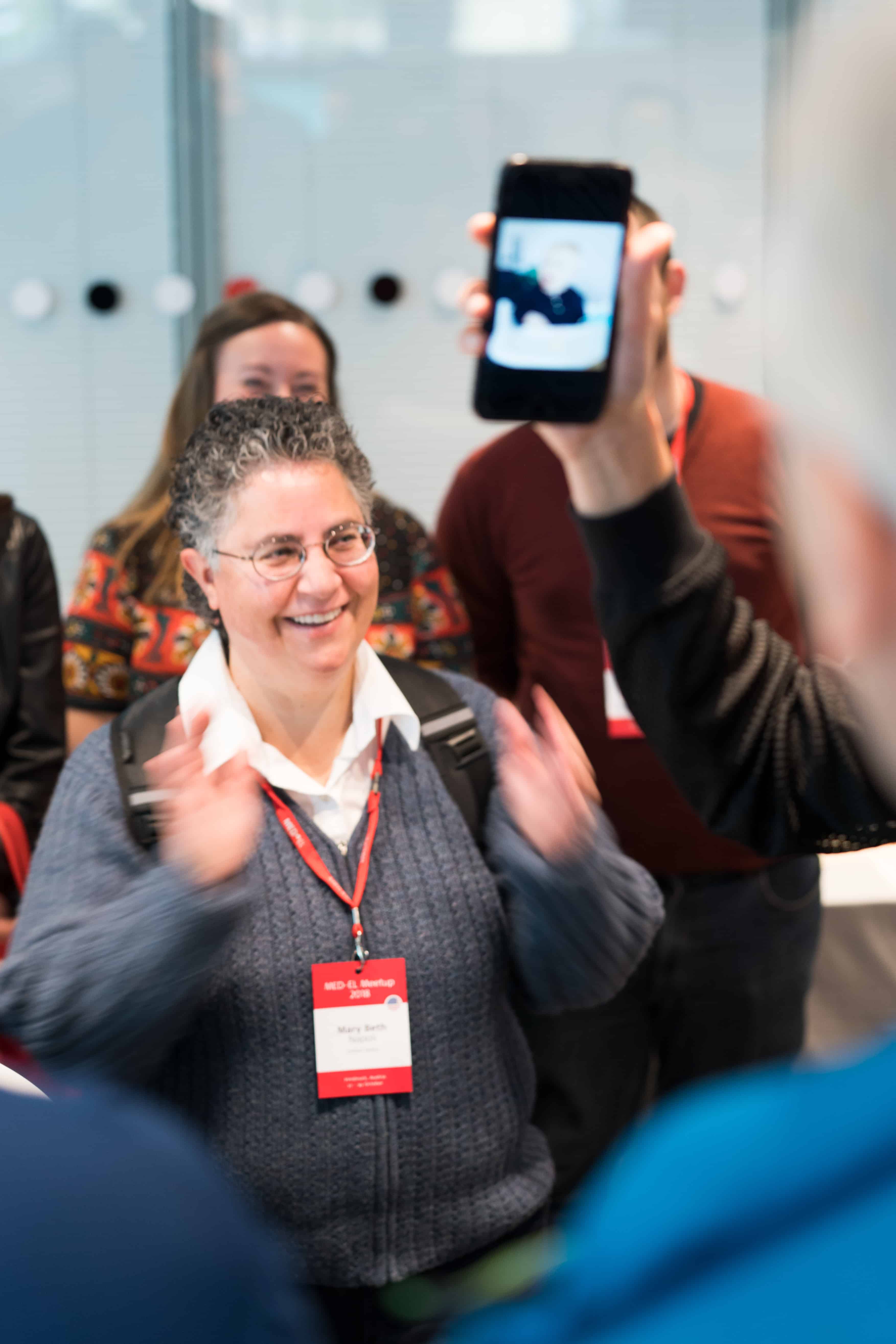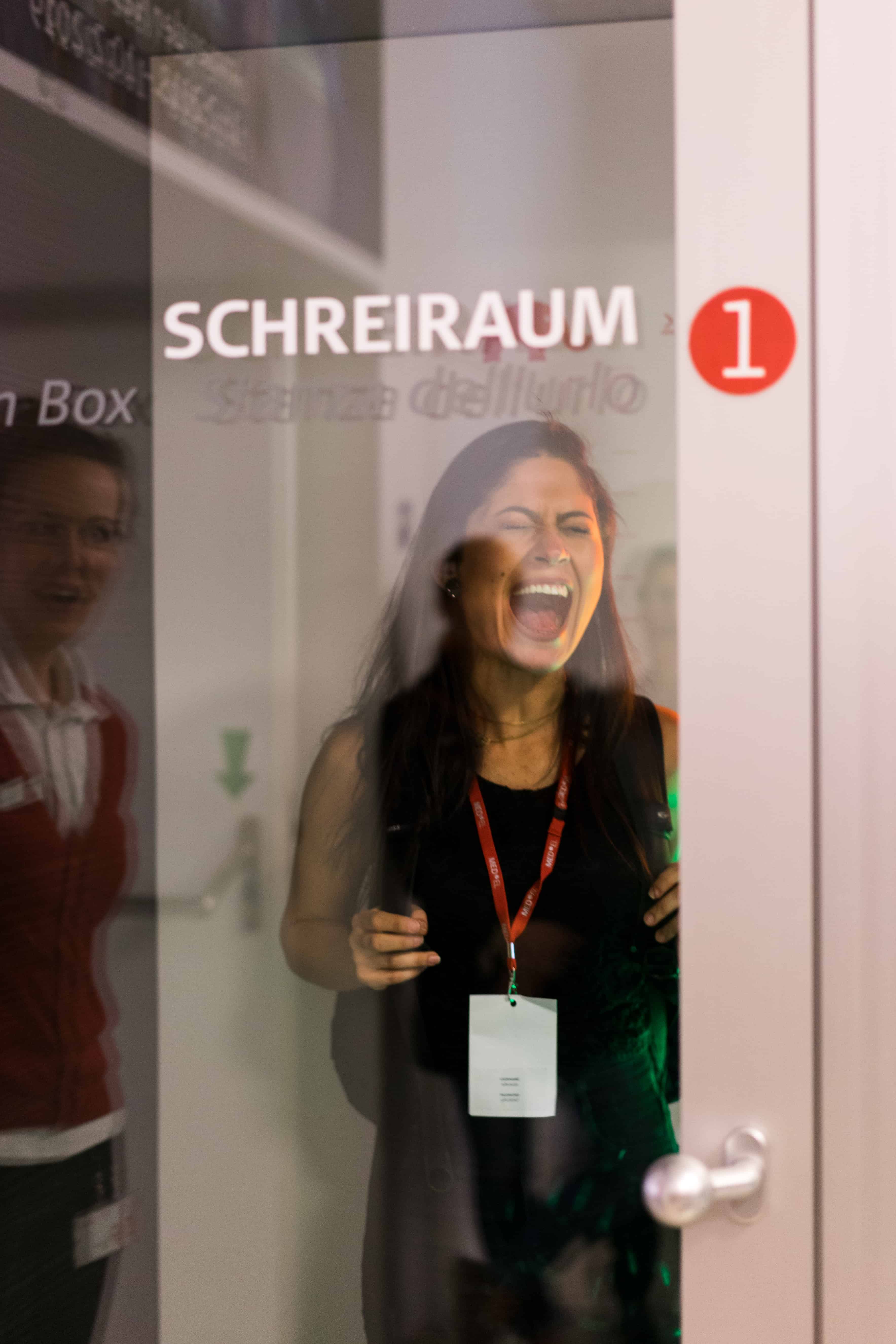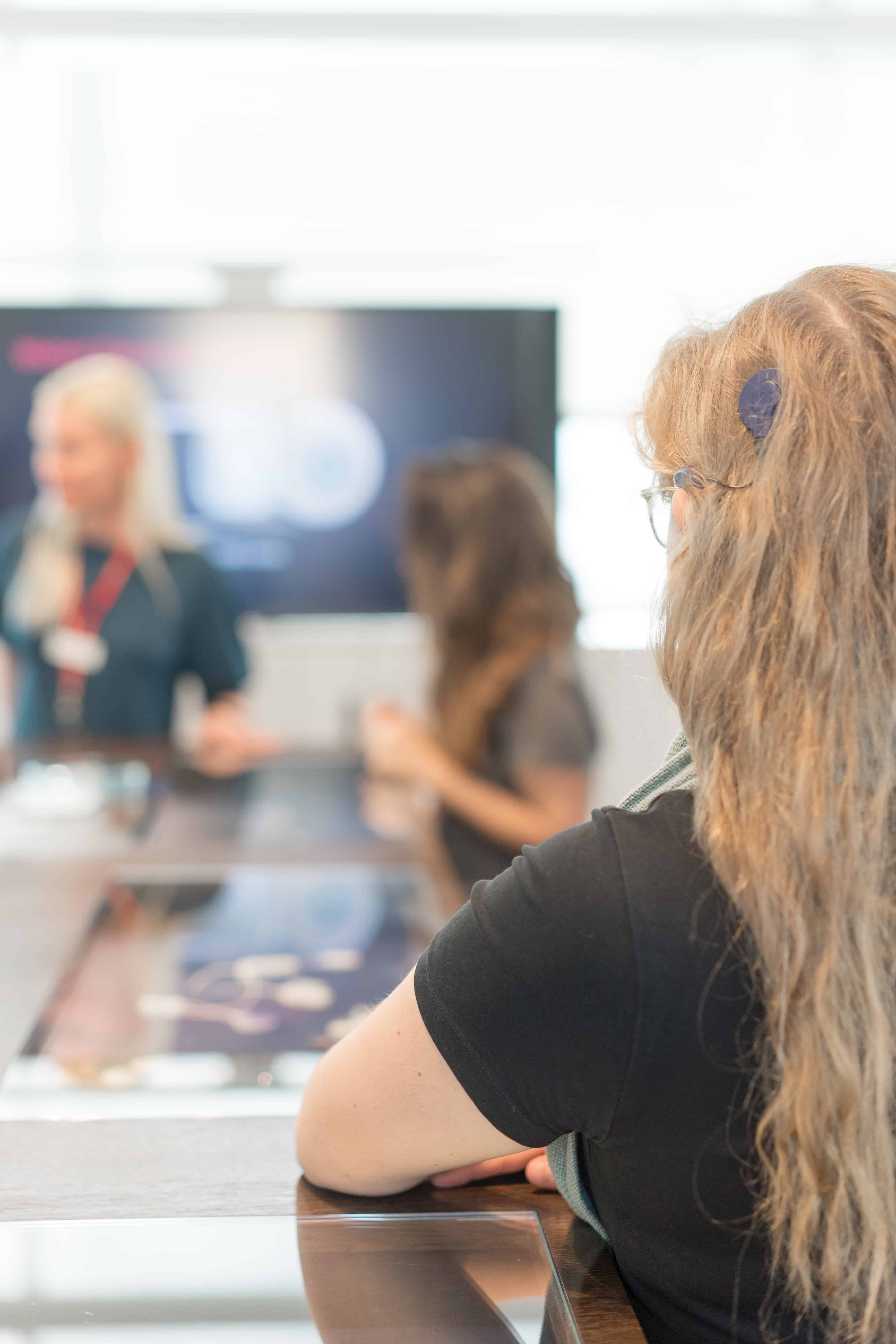 I didn't stop being impressed for the next 2 days. We received such a warm welcome. Every Med-el employee I met was enthusiastic and proud of their work, and overall just really happy to see us. 1200 people work at the Innsbruck HQ, many different nationalities, globally the company employs 2000 people in 123 countries.
Med-el showed us a real look behind the scenes. We toured the company, visited the production area and the training lab. It really gave me much more insight in the technology and hardware that my son is using. Did you know it takes 3 to 5 weeks to make a cochlear implant? The amount of precision work involved is huge and the environment in which it is made is completely controlled. It's something you would expect from a medical company, but I felt really priviIeged to be able to witness it. We even got to meet the makers of the implants worn by the people in our group. I had a chance to personally thank the people that made the implant that Jackson is wearing. The device that makes it possible for him to hear and has helped him learning to speak. I cannot tell you how much that meant to all of us, to be able to do that. It was a very special moment, to all the moms, recipients as well as for the production crew.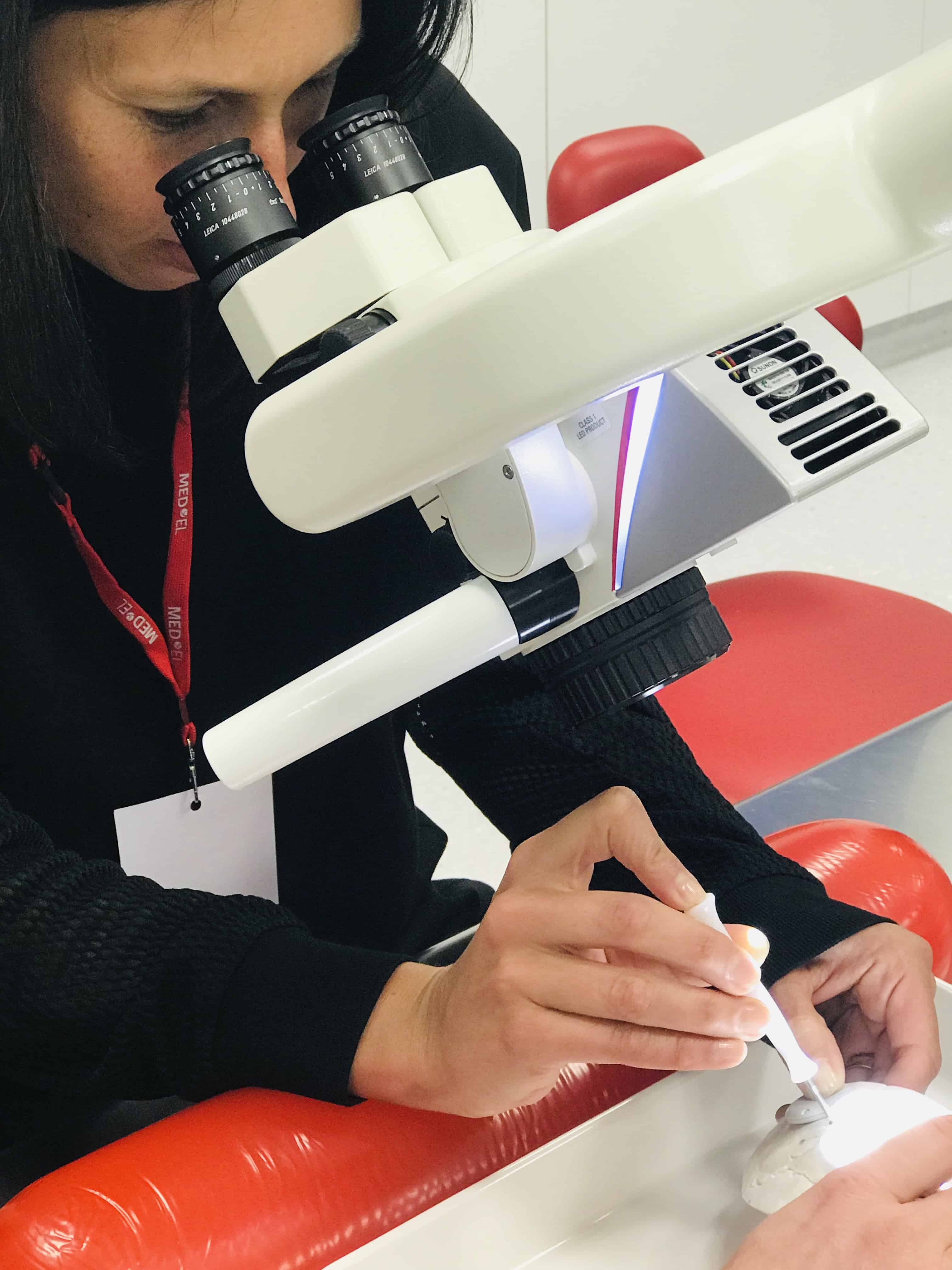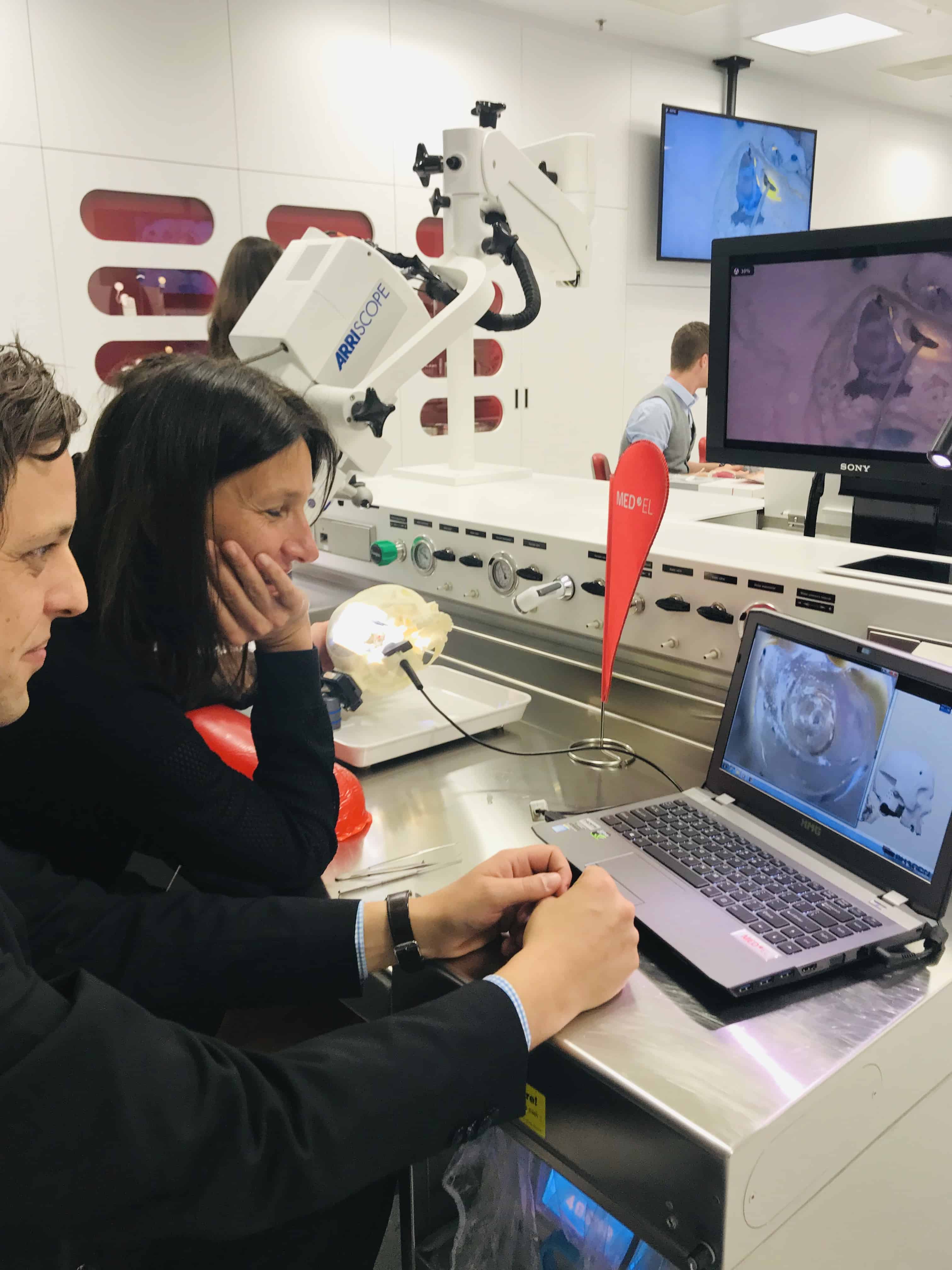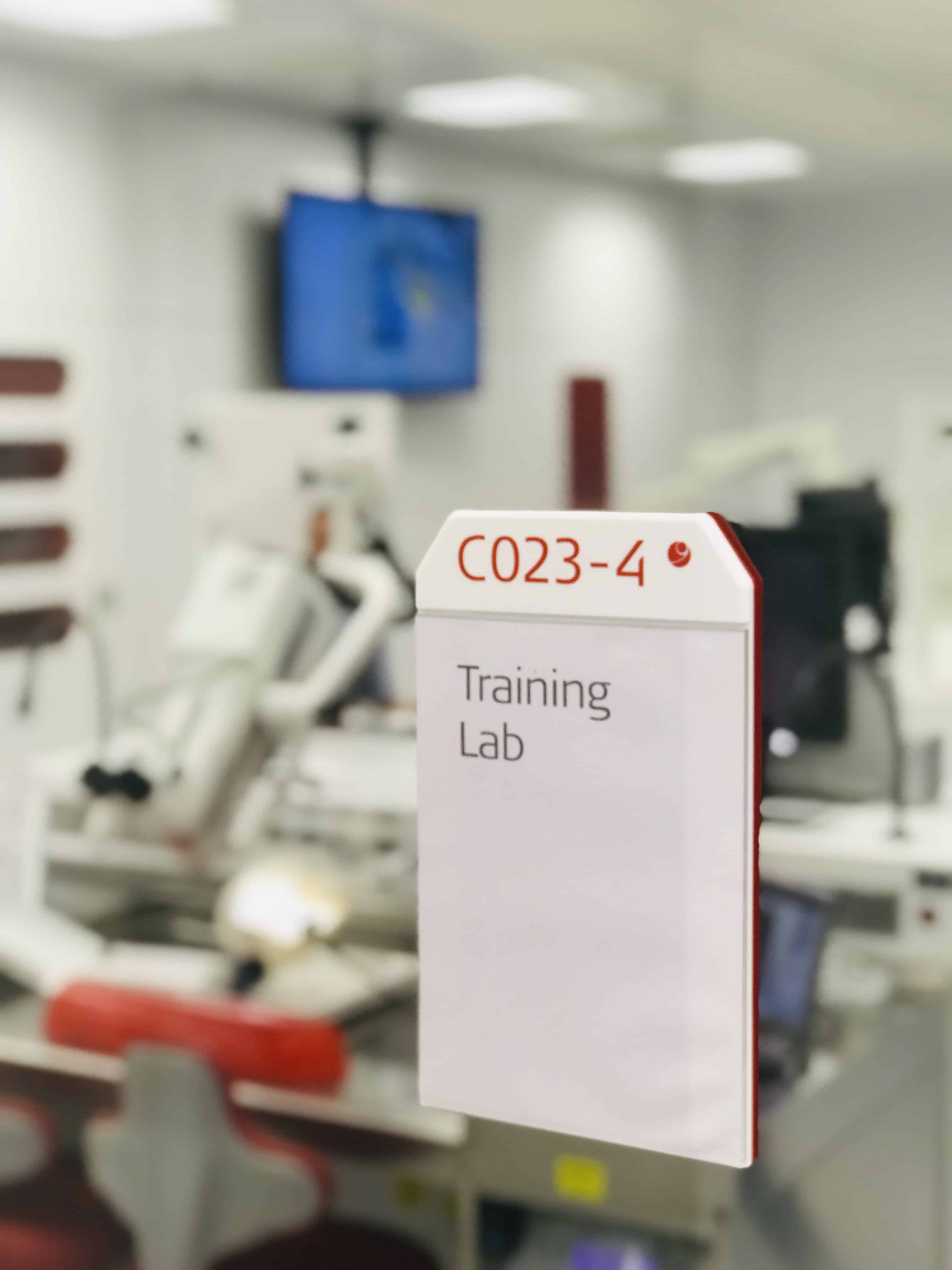 On day two we got to meet Ingeborg and Erwin Hochmair, Ingeborg is the CEO of Med-el. She co-founded the company with her husband Erwin and hired their first employees in 1990. While studying at the Technical University of Vienna, Ingeborg became the first woman to receive a doctorate in electrical engineering. The Hochmairs' ground-breaking research led to the development of the world's first micro-electronic multi-channel cochlear implant (CI) which was successfully implanted in 1977 and was the basis for what is known as the modern CI today. When she walked in, the room just fell silent. The fact that she made time in her extremely busy schedule to meet us, just shows how involved she is. And that goes for everybody I've met from Med-el during the meetup.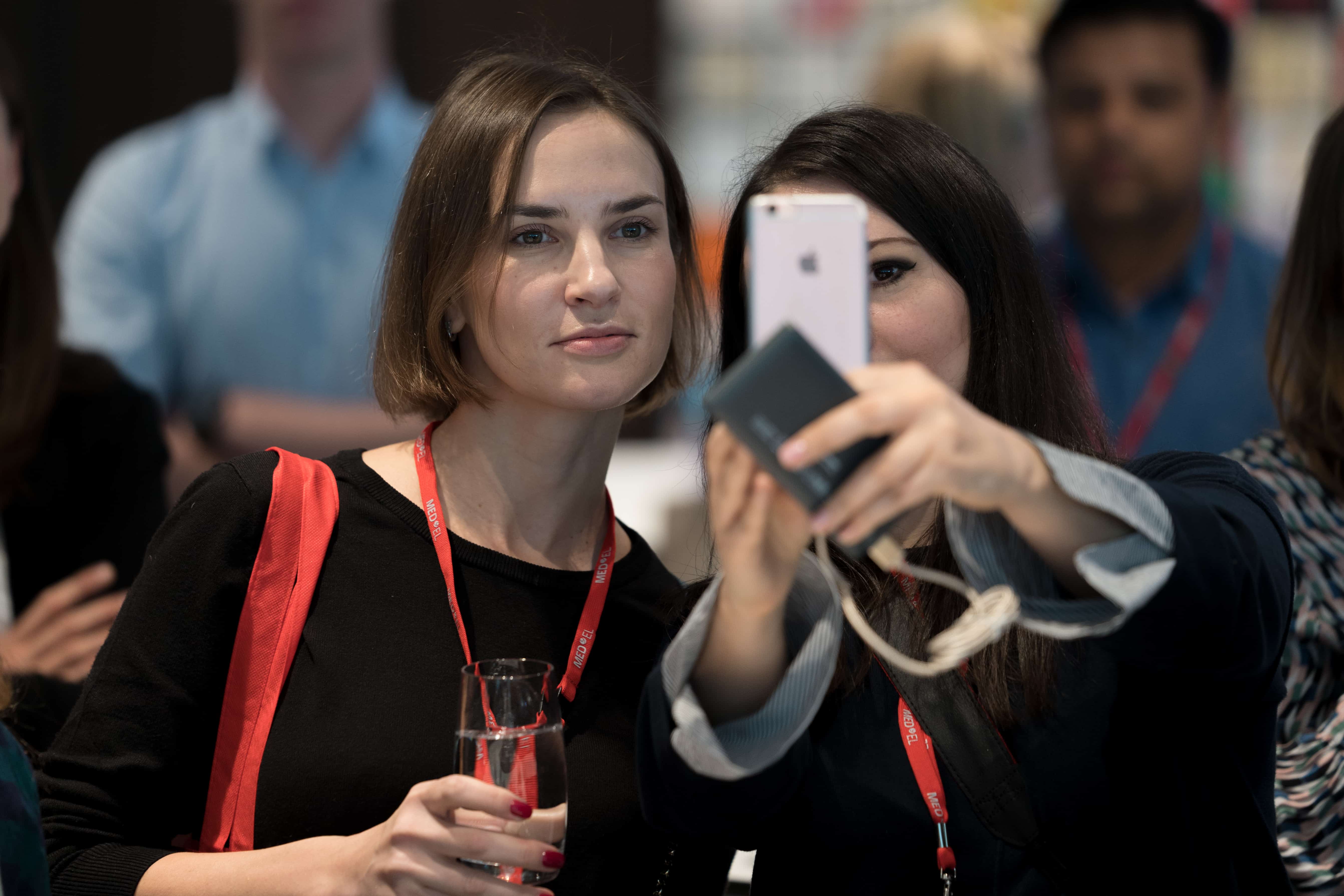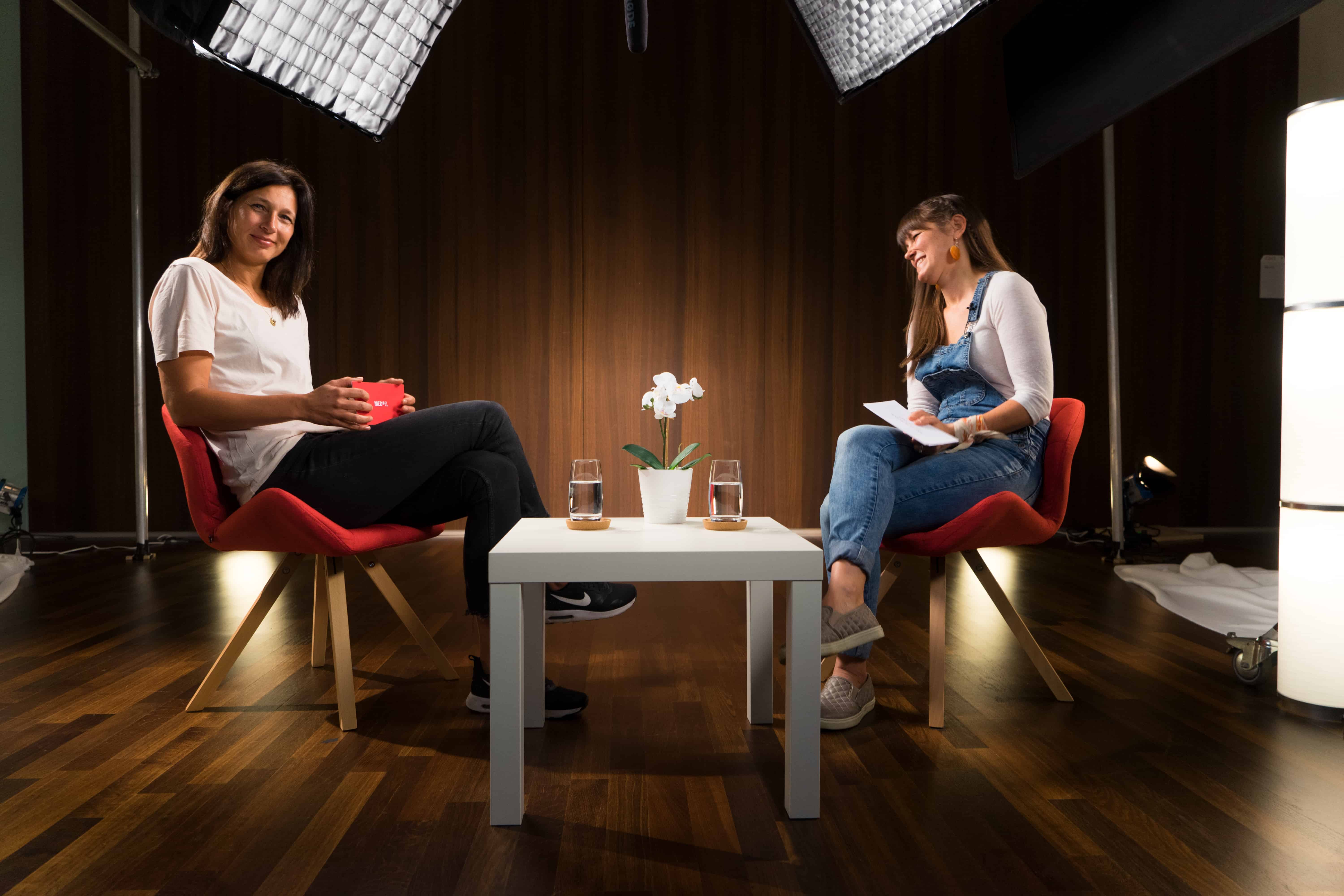 I got to meet wonderful people those 2 days. Med-el recipients and mothers of CI kids. It doesn't matter if you're a mom from the US, Russia, Kazakhstan or Belgium. We all shared the same experience, getting the diagnosis, facing the fear, having to worry about your child's future. Those feelings are universal. Put us together and we just don't stop talking! Meeting CI recipients and hearing their stories is so inspiring. I've met some great men and women, who all had their struggles and successes in life. Please know that all your experiences help me to be a better mom. By giving me an insight in how you deal with certain situations, or simply explaining what it's like having a cochlear implant (the good and the bad), that information is so valuable to me. Thank you for sharing.
Thank you Med-el for this amazing experience. Thank you for your science, your technology, your people and your kindness.