Internet can give you the worst and the best when you start googling after a diagnosis. I was devastated but couldn't help myself to look online for information about Usher syndrome. The doctors could only tell me so little, I wanted to know more, I wanted to know all. I needed to find positive role models to help me get out of this dark place. One of the first people I found was Rebecca Alexander. Suddenly there was a light, suddenly I envisioned a life for Jackson.
Before I could even order Rebecca's book myself, I got it as a gift from my best friend Ingrid (35 years of friendship, she knows me very well). I started following Rebecca via Facebook and Instagram, but it took me months to read her book. I was so afraid. I started at least a dozen times, always putting it away because I got too emotional.
There was no need to be scared at all. Reading her book "Not Fade Away" did make me cry every now and then, but most of all it left me inspired, empowered and in awe of this amazing woman in New York. Living in the most exciting city of the world, living a life so familiar to many of us. College, sports, friends, love, travel, work and all of this with Usher syndrome. Rebecca showed me that Jackson could have a fulfilling, joyful life no matter how much he would lose. That his hearing and vision are not the essential parts of who he is. We all lose things in life. You can either look forward to what's ahead or look back at what has been lost. "What we have once enjoyed we can never lose" Helen Keller once said. And that's our job as parents, to teach Jackson this. To make him strong, resilient and confident. That having Usher is not something that defines him.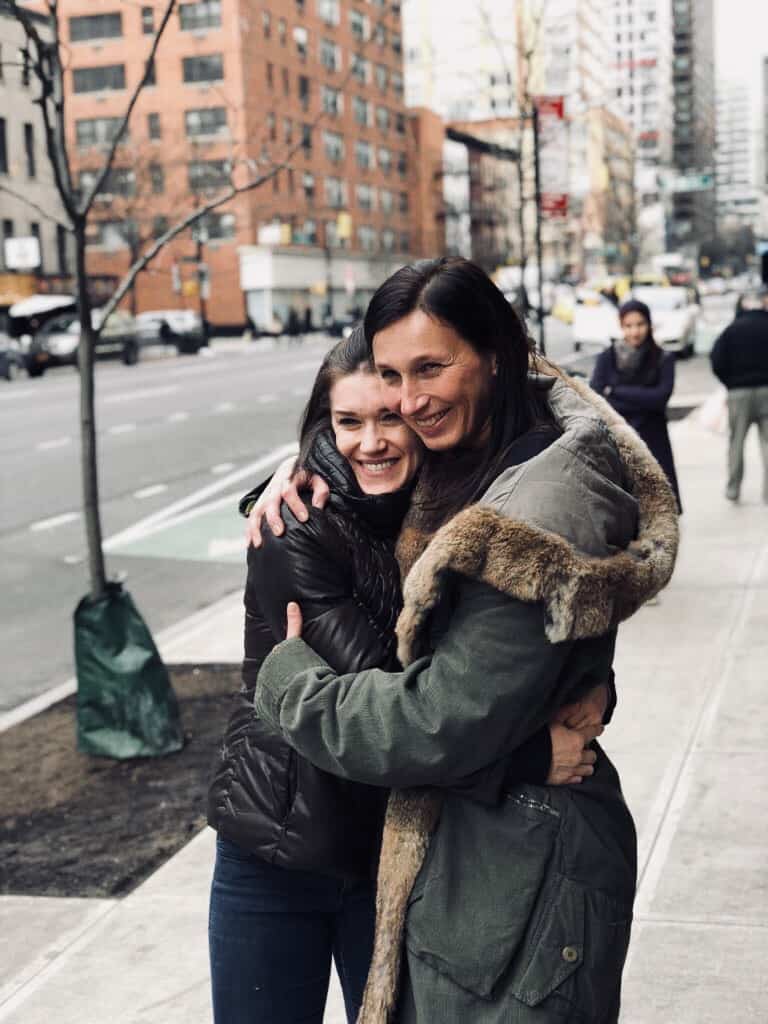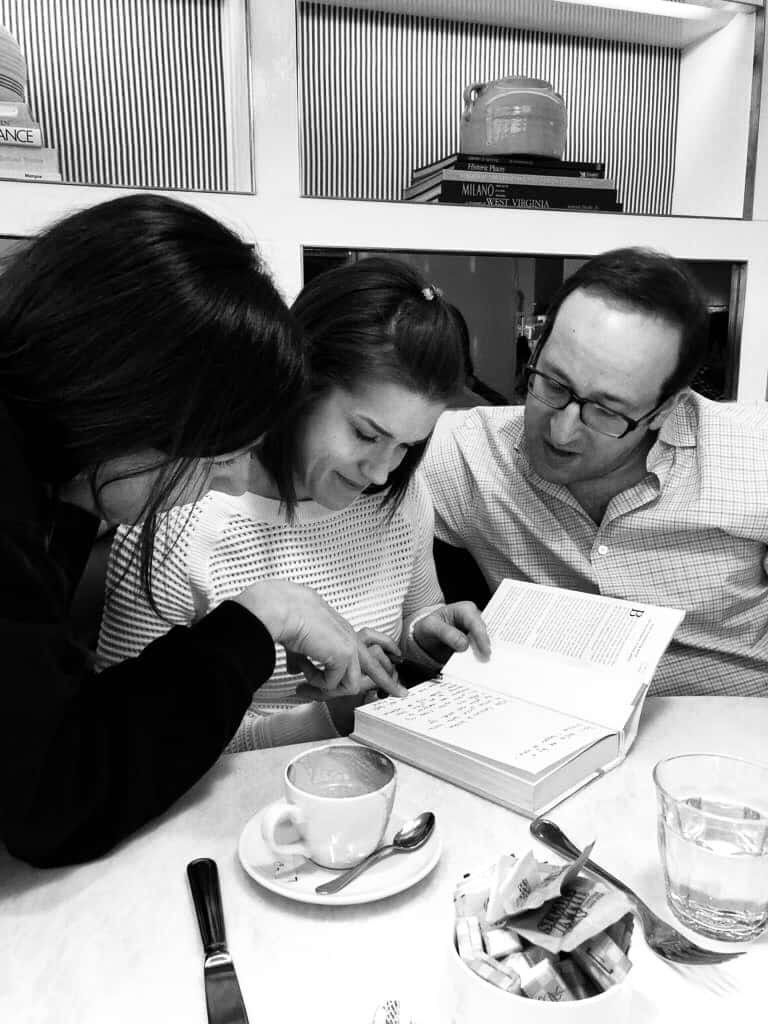 Rebecca made me laugh and cry at the same time. Reading her book has taught me that we as a family would be okay, that Jackson would be okay. That Jackson having Usher is okay. There's no use fighting it. No use complaining. If we knew everything that we'd eventually have to face in life, it would paralyze most of us. We choose to be happy.
When I knew we would be in NY this January I reached out to Rebecca, asked her if we could meet. It felt as if I knew her all my life. Thank you sweet Rebecca for welcoming me and Willem, to share your stories and your friends with us. You have shown us that we have nothing to be afraid of. You mean more to us, and other families affected by Usher syndrome, than you will ever know. We are very grateful that the worst news can also mean meeting such wonderful people.
I keep your mantra close to my heart. Breathe in peace, breathe out fear. I am sure our paths will cross again. Know that you will always have a place to stay here with us, bring your crazy friends and we will dance in the dark (to me, still the best title for your book…)