So there's four of us. Willem is my husband and we go way back. We grew up together in a small village in The Netherlands, very close to Belgium. We got married in 2013, after being together for almost 17 years. We moved around a little bit, he being an internet entrepreneur, me working for record company PIAS in Brussels at the time. We share a love for dogs, our first was a blond Labrador called Hooper (may he forever run the fields in dog heaven). Besides dogs, we love to travel to the United States, from the first time we visited in 2003 we have been back almost every year. Willem even proposed to me in Bryant Park in New York.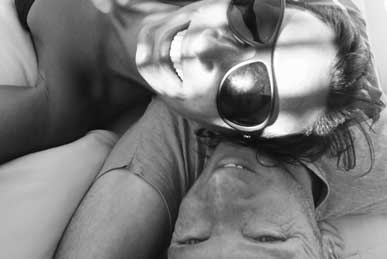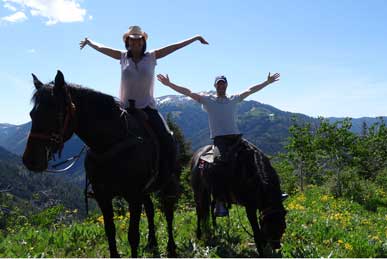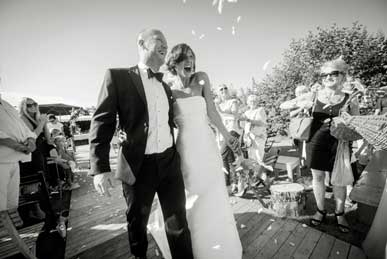 We both enjoy the outdoors, we live very close to the woods in a small village in Belgium. Willem is an absolutely lousy cook, but makes up for that by helping me out with all issues involving wires and/or cables and things with an apple on it. He cleans my car, makes me laugh, supports me in everything I do. He has been self employed ever since he left school, he just jumped right in. I admire him for that. He helped me build this blog and convinced me I should move forward with it.
I have always worked in the music industry. At first at a record company in Brussels but I decided to go solo in 2008. Since then I have been a freelance PR person for artists, festivals, events, or any project that gets me excited. Music has always been a part of my professional live and I am very grateful for that, working as a promoter/publicist just never really felt like work.  "The only way to do great work is to love what you do", Steve Jobs was right about that.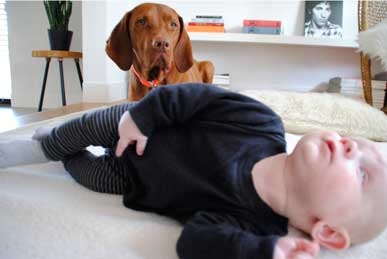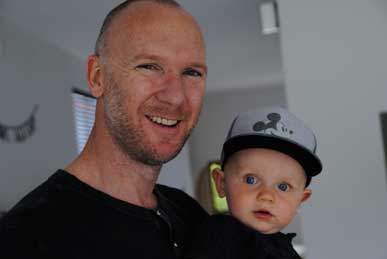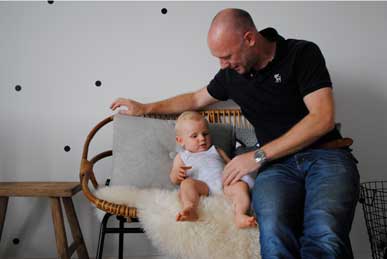 Jackson was born on October 29th 2015, after a carefree pregnancy. He is our first and only son. The weeks and months after his birth we really got tested as a couple. We all deal with grief differently. I tend to keep it to myself, don't want to bother anyone with it, rather bear it all alone. But we are in this together and I could not wish for a better partner in this than my husband Willem. He is an amazing father and I hope that Jackson has inherited his self confidence, determination and infinite positivity.
And then there's our dog Dexter, a proud Vizsla. He is turbulent, jumpy and tireless. But also sticky like velcro, he will always manage to lay himself on you regardless of what you are doing. He is my running buddy and (oh cliche) my best friend. He accepted Jackson right away. We were cautious to give Dexter the same amount of attention as before the baby was born, so there is no jealousy. I just love it when Jackson reaches out for Dexter and carefully touches him, they do staring competitions as well, Jackson usually wins…
I am convinced they will be the best of friends.